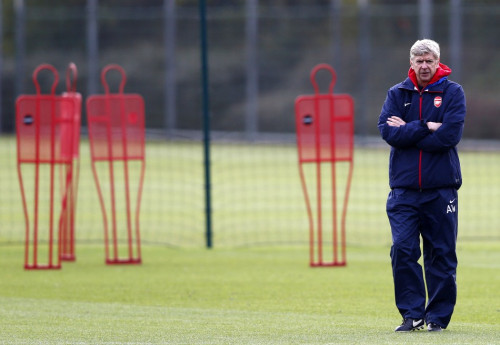 Ligue 2 club Auxerre have confirmed that Arsenal are yet to make a bid for striker Paul-Georges Ntep with the only show of interest coming from Rennes.
The Gunners are in the market for a striker and Arsene Wenger is keeping a keen eye on the forward, whom he believes will go places if he fulfills his potential.
The Frenchman has an eye for talent as has been demonstrated by his acquisition of Thierry Henry in 1999 whom he transfromed into a world class striker from a left winger.
The striker is expected to be available for a fee in the range of £7m and will be Wenger's second deal with the French club, having already bought Yaya Sanogo last summer.
The young striker has failed to keep himelf fit thus far, suffering from a back problem, but is expected to be available for selection next month. Auxerre president Guy Cotret has denied any interest from Arsenal amid reports from a local news channel that a deal is close for the forward.
'Arsenal has not even expressed an interest. We just received 1 offer for the player and it was Rennes,' Cotret said.
The striker has scored seven goals this season in only 17 appearanes and is highly rated across the country. However, with the transfer window drawing to a close, Wenger needs to act quickly or lose out in the race for a striker, which given the lack of options up front may prove their Achilles' heel in a potential charge.
Arsenal are currently top of the table, one point above Manchester City and will host relegation battling Fulham at the Emirates on Saturday. A win there will help them keep pace with the other teams and take them closer to ending their eight season trophy drought which has brought the manager under immense criticism from all quarters.
The Gunners have also been linked with moves for Diego Costa, Dimitar Berbatov and Alvaro Morata but have yet to make an offocial approach for the same.