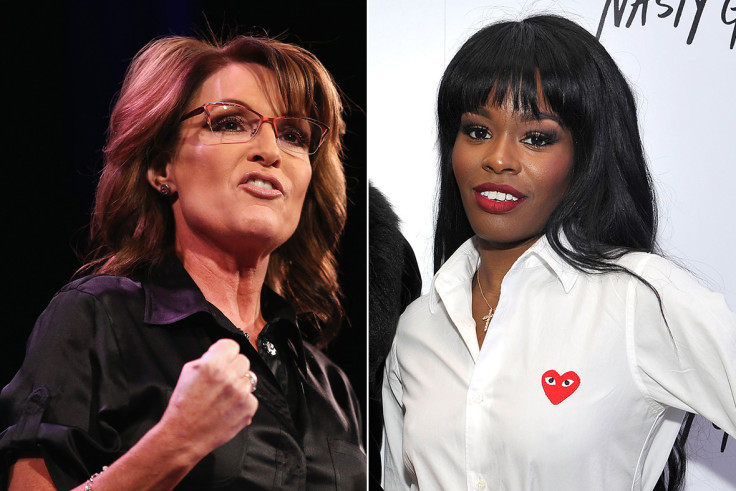 Azealia Banks could be facing legal action after launching into a NSFW rant against Sarah Palin on social media. The controversial rapper shocked fans by suggesting that the former Alaska governor should be sexually assaulted and the footage posted online.
The drama unfolded on Twitter after the 212 hitmaker reacted to a satirical news article from Newslo.com on 31 March, that quoted Palin as saying African Americans were not pushed into slavery but accepted it.
Although Banks later took down the graphic tweets after realising the original article was fake, Palin refused to let her get away scot-free and swiftly reprimanded her. "Hey Female Rapper," she said in a post on Facebook. "Listen up, little darling. No one has any idea what you're wigging out about in these bizarre, violent rants against me, but you're obviously not exercising enough intelligence to acknowledge you've been sucked into believing some fake interview in which I supposedly offered comments representing the antithesis of my truth."
She then encouraged Banks to "strengthen both our platforms and work together on something worthwhile – like condemning racism, along with empowering young women to defend themselves against a most misogynist, degrading, devastating assault perpetrated by evil men – rape."
Within hours Banks appeared to backtrack in an open letter posted on Tumblr. "While many other American people may see you as someone to be ridiculed, I truly believe that you possess a certain "je ne sais quoi," she wrote, praising Palin for her charisma and passion.
She continued: "In my honest defence, In was completely kidding. I happen to have a really crass, New-York-City sense of humor and regularly make silly jokes in attempts make light of situations which make me uncomfortable. As the fabric of the American Nation is EMBEDDED with racism, I merely made a raCIALly driven joke to counter what i believed to be real, raCIST rhetoric. (sic)"
The hip hop star then explained that she had used the term 'run a train,' which is slang for group sex, not for 'rape.' There are many distinctions between the two. As a woman, I would never trivialise something as lewd and criminal to provide myself any sort of comic relief because it simply just isn't funny."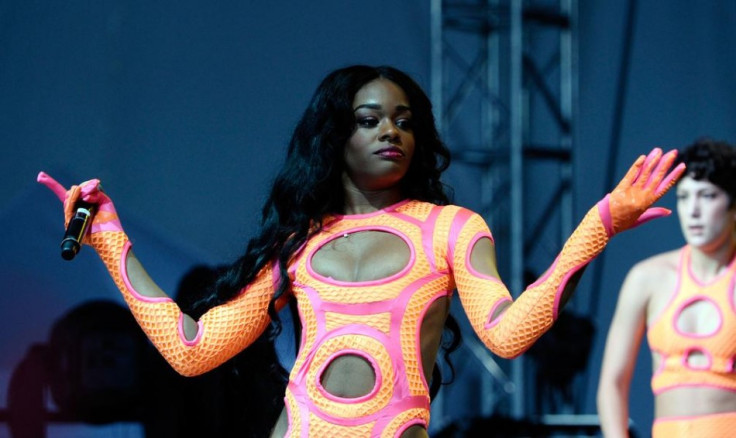 But Palin doesn't see the funny side and will not be accepting the meandering apology. In a statement to People magazine she revealed that she will be pursuing legal actions because she was tired of "unanswered threats and attacks against my family and me".
She said: "For the first time I'm going to enjoy the only retribution some protected 'celebrities' seem to understand – I'm suing Azealia Banks and can't wait to share my winnings with others who have gone defenceless against lies and dangerous attacks far too long."
The Twitter attack is yet another turbulent incident for the hip hop star. In September, Banks was caught on camera screaming at an airline attendant and calling him a "f**king f*ggot" during an altercation on a Delta flight and she is currently under investigation by the LAPD over a fight with a security at Los Angeles club Break Room 86 in October.