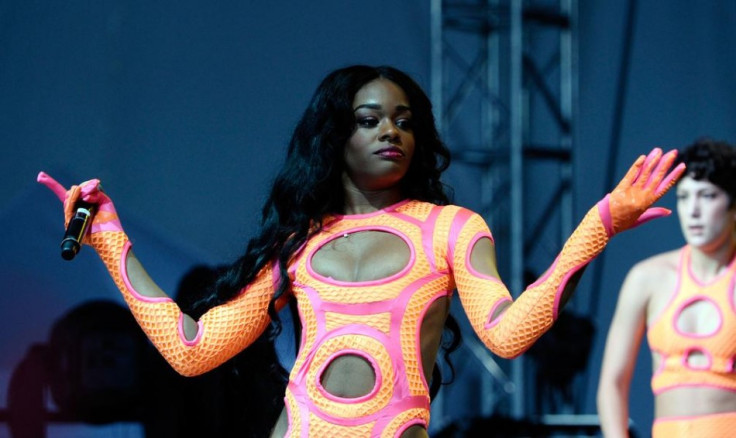 US rapper Azealia Banks is making headlines for the wrong reasons once again after allegedly attacking a female bodyguard at a New York nightclub. Page Six reports that the controversial star was arrested following a physical altercation with the guard.
According to the publication, the incident took place at the celebrity hot spot Up&Down in the Meatpacking District, where Banks was attending a private party. She is accused of spitting in a female bouncer's face, punching her and biting her in the chest.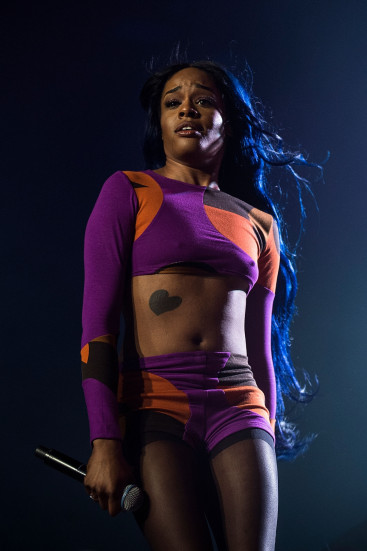 The New York Police Department told E! News that Banks was thrown out of the Meatpacking District venue around 12:46am on 16 December and "was arrested and charged with assault, disorderly conduct and harassment".
IBTimes UK has reached out to Banks representatives for comment and is and is awaiting reply.
The alleged attack caps off a turbulent year for the hip hop star. She is currently under investigation by the LAPD over a fight with a security at Los Angeles club Break Room 86 in October. CCTV footage obtained by TMZ showed the star seemingly attacking the male bouncer after she was allegedly asked to leave as a result of "unruly behaviour".
In September, Banks was caught on camera screaming at an airline attendant and calling him a "f**king f*ggot" during an altercation on a Delta flight. At the time TMZ reported that the Broke With Expensive Tastes rapper had a meltdown after a French passenger blocked her as she tried to squeeze down the aisle and make a quick exit.
The 212 hit maker, who identifies as bisexual, reacted to the backlash that ensued by branding the lesbian, gay, bisexual and transgender (LGBT) community the "gay white KKK". Making the comparison to white supremacy group the Ku Klux Klan, she accused the LGBT community of turning on her rather than express outrage over the way the man treated her.
"LGBT community (GGGG) are like the gay white KKK's," Banks wrote in a message to her 563,000 Twitter followers. "Get them some pink hoods and unicorns and let them rally down rodeo drive."
She added: "If I am to be a part of an LGBT community I want to be in it with people who aren't so weak or so easily moved ya know," she wrote. "Because all the time spent being mad at word could've been used to help people who really need the help!'"
For more entertainment news follow A-List on Twitter @Alistinsider