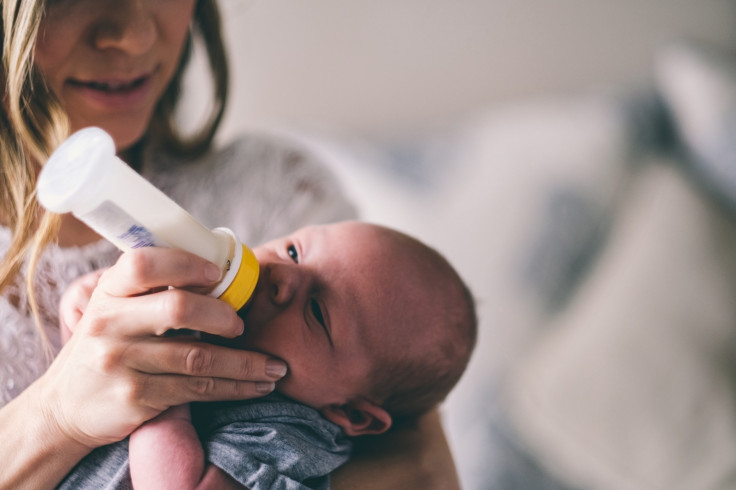 Thousands of women are sharing their breastmilk for free via Facebook in an effort to help other mothers. But the Department of Health is coming under increasing pressure to issue more guidance as the women are acting outside NHS guidelines.
Without NHS supervision, there are fears that unscreened milk could pass on infections and viruses such as HIV and hepatitis. Supporters of the page argue, however, that they are making an informed decision.
The main UK page Human Milk 4 Human Babies has nearly 18,000 followers. Numbers have grown fivefold over the last five years, according to a BBC investigation.
The Facebook site offers guidance for anyone using it and urges followers to discuss their medication, alcohol or drug use if any. It suggests using a healthcare provider for further testing if the user is worried and asking for copies of results.
Bex Poole, from Wolverhampton, struggled with breastfeeding her child and a friend suggested she look at the site. It allows women to share extra breastmilk they have with anyone who needs it.
Poole was soon contacted by Sarah McHugh, a new mother from Kidderminster who had struggled to breastfeed her daughter Harriet and had ended up expressing milk to feed her with.
"I ended up having too much milk," she said. "I'm on some Facebook groups for mums who express and breastfeeding mums so I put in a request saying I had some milk to donate."
McHugh said she felt happy something good had come from her struggles with breastfeeding.
However, Dr Gemma Holder, a consultant neonatologist at Birmingham Women's Hospital, is concerned that mums who exchange milk without medical supervision are risking their child's safety. She works at one of the UK and Ireland's 16 milk banks in which breastmilk is collected on a large scale.
"Mothers who donate milk also have to have their blood tested to ensure there's not a risk of blood-borne viruses – things like HIV, syphilis and hepatitis B – being transmitted to babies," she said.
The milk at the banks is pasteurised before it is frozen, ready for use.
"Fresh donor milk has significant risk of potentially passing on infection, particularly if you don't know how it was handled," said Holder.
"We still get a couple of donors a month whose milk we aren't able to accept. This could be higher in the community where none of these precautions are in place."