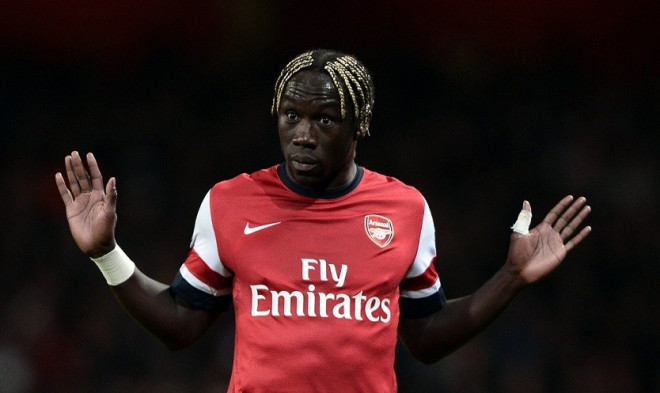 Bacary Sagna has labelled Arsenal's nine-year long trophy drought as embarrassing, but claims that the Gunners are ready to fight in winning silverware this season.
The north London club's last success came in 2005 after defeating Manchester United in the FA Cup final. Since then, Arsene Wenger has seen his side come close to lifting a trophy on a few occasions while managing to finish the season in the top four in all the previous campaigns.
Arsenal are in contention to win the Premier League and FA Cup this season. The Gunners are second in the league table with 59 points from 27 games, trailing league leaders Chelsea by a point.
In the FA Cup, the Emirates club will face Everton in the quarter finals after defeating Liverpool in the previous fixture in the competition. Sagna joined the Gunners from Auxerre in 2007 and is eager to get his first medal as an Arsenal player.
"It would be my first trophy. I've been here for seven years and we haven't won anything so it's a bit embarrassing for the club, the fans and ourselves as well," Sagna told the Mirror.
"As a player you want to be successful, show you have quality and when you don't win you always wonder what's happening. But it makes me even more hungry to do it."
"I know we have the quality to do it. Every day I think about it, every day I come training and make myself better and hope we can win something. It's our ambition is to stay top of the league. We have a quality team to be successful at the end of the season but we must stay focused.
"But we have to learn from what happened in the past, everyone is ready to fight and show how much we want it," he said.
Sagna's contract at the Emirates runs out at the end of the season. The France international has not signed a contract extension but has dropped a hint that he would continue with his current employers beyond this season.
"I love Arsenal, I love playing for Arsenal, I love my team. Arsenal is the most followed team in France and I remember I used to watch them when I was in France so it was a pleasure to play for them, so why leave?" Sagna concluded.