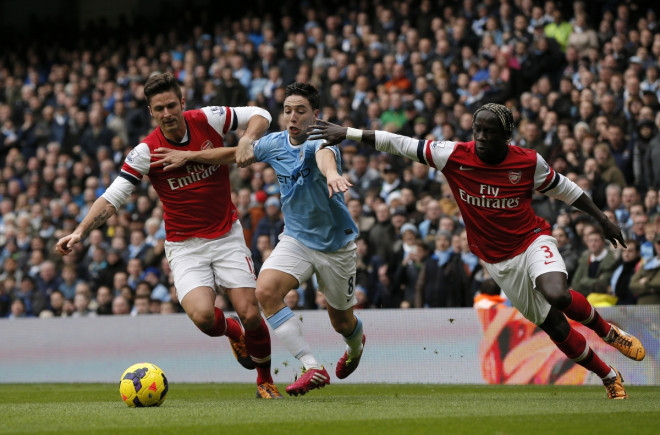 Arsenal defender Bacary Sagna has revealed that his contract talks with Arsenal have hit a snag and he is unlikely to extend his tenure with the Gunners beyond the summer.
The French right-back's contract is running down and he has been linked with a summer move to Manchester City who are keen on his services. The 31-year-old was offered an improved contract by the Gunners, but the defender was not satisfied with the terms and is looking for a bigger pay package for the final few years of his career in the top flight.
Sagna has been a brilliant servant for the club, having joined the Emirates in 2007, but has failed to win a single trophy thus far with the north London club. The Frenchman has a chance of making a mark in his final game for the Gunners by winning the FA Cup at Wembley and end his career at north London on a high.
"I'm out of contract, as everyone knows. I still consider myself as an Arsenal player at present," Sagna said.
"But actually we had a small problem to agree (a new deal), and I don't think I stay at Arsenal at the end of the season," he added.
Should Sagna move to City, he will join a whole list of Arsenal players who have made the trip to Manchester over the past few seasons. The likes of Samir Nasri, Emmanuel Adebayor, Kolo Toure and Gael Clichy have all won silverware with the Citizens and Sagna will be hoping that he can replicate their success before he hangs up his boots.
The Frenchman ostensibly played his last game at the Emirates last weekend and will adorn the Arsenal shirt for possibly the final time in the Premier League as they take on Norwich at Carrow Road on the final day of the season.