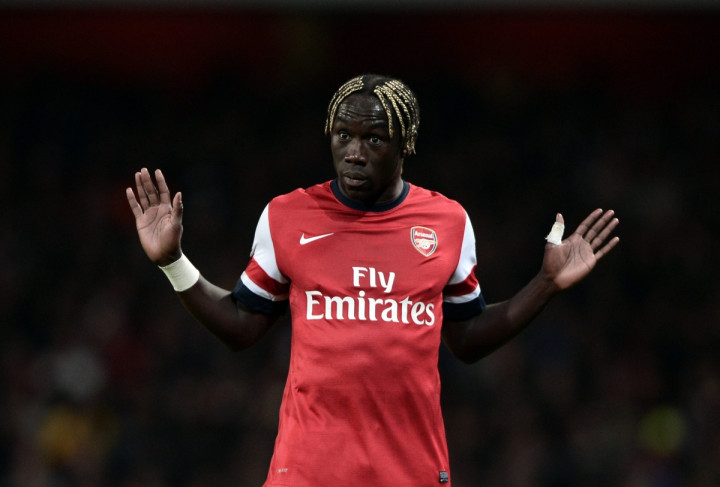 Bacary Sagna has denied that it was the money that led him to move to Manchester City from Arsenal.
Sagna spent seven seasons with the Gunners after arriving from Auxerre in 2007. He refused the offer of a new contract and has decided to join Premier League rival City on a free-transfer once his contract expires on June 30.
The Frenchman has been one of the most consistent right-backs in the league and was coveted by various top clubs after he made it clear that he intended to leave north London.
However, after it became clear that he was joining the Qatari-backed club, there were suggestions and allegations that he was joining them for the money. The Premier League champions are known to pay over and above the limit to get the players they want, and look like they have beaten away competition once again.
But Sagna staunchly denied those accusations and spoke about how it was not the money but the 'boost' it would give his career as a footballer.
"I'm going to clear everything up because I keep reading that I did it for money and I'm greedy. What I want to say is I stayed with Arsenal with the same contract since 2008 and I never asked for more money. For people who think it's for money, it's not. I just wanted to change. I needed a boost in my career and I think it was about time," Sagna explained.
"It was not an easy time because we were still involved in the FA Cup and it was hard to stay focused. I stayed focused on my team because I have a lot of respect for Arsenal. I believe Arsenal is a great team. I believe we have great quality and we won a trophy finally. It's not even about that, because Arsenal have a quality."
"It's just that, personally, I wanted a boost. I needed to start from the bottom again. It is an exciting time for my career because I'm 31," the French defender added.
Meanwhile, the former Auxerre player will have his task cut out when he joins the league champions, as they already have a well settled right-back in Pablo Zabaleta. The Argentinean has been one of the key players in their title run-in and will be a hard man to displace.
However, Sagna knows the challenge ahead of him and that it will be hard to get regular playing time, but is welcoming the competition.
"I know they have a very good right-back in Zabaleta and I will have to fight to find some time on the pitch but I think we have a good team with City and we can do great," the French defender concluded.