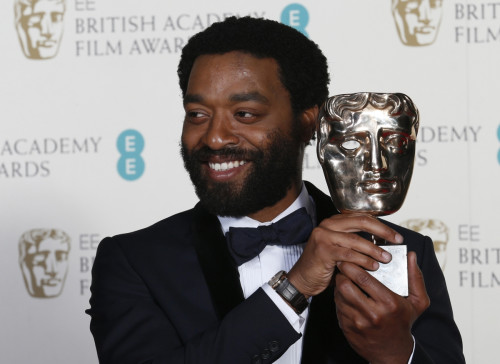 Last night's Baftas weren't especially exciting, but they did offer a better picture of what will happen at next month's Oscars - and it's not good news for Lupita Nyong'o.
Rather than having a single runaway film, this year's awards season gongs are being spread pretty evenly between 12 Years a Slave, Gravity, American Hustle and Dallas Buyers Club.
However the latter film was excluded from the Baftas, due to its late release in the UK, and the adjudicators spread the awards between the other three – with six for Gravity, three for American Hustle and two for 12 Years a Slave (albeit a big two).
It's a pattern that will continue through to the Oscars, only with American Hustle likely losing out its only likely big wins in the acting categories to Matthew McConnaughy and Jared Leto in Dallas Buyers Club.
Gravity will scoop up a lot of technical awards, while 12 Years a Slave, American Hustle and Dallas Buyers Club will duke it out for the acting categories. Steve McQueen and Alfonso Cuaron will fight for Best Director and Best Picture will almost certainly be heading to the slave drama.
Being the "biggest loser" at an awards show is really a relative term, especially when you look gorgeous, are the hottest thing on the red carpet and are at an awards show for the first time in your life, but Lupita Nyong'o lost out twice in categories she was expected to win.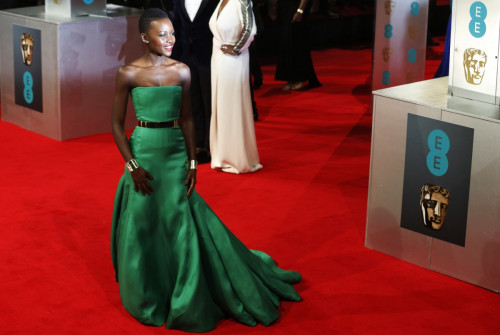 Jennifer Lawrence beating her to Best Supporting Actress was always a likelihood - in my opinion Lawrence gave a marginally better performance anyway – and the EE Rising Star loss to Will Poulter makes sense given it was a public vote and Poulter was in a populist comedy, but it's still a shame.
The world is in love with Jennifer Lawrence, but especially the Academy of Motion Picture Arts of Sciences, so a win for her there is likely too. However, Nyong'o is already a star and 12 Years a Slave might be her Winter's Bone – the film for which Lawrence was nominated and lost, but which kickstarted her career.
Chiwetel Ejiofor's Best Actor win was popular, and pretty much makes the Oscar race between him and Matthew McConnaughy. Judi Dench had an outside chance of winning over Cate Blanchett but it wasn't to be, and if she were to do it her best chance was at the British show.
Barkhad Abdi was another popular winner in the Best Supporting Actor field, but he will probably lose out to Jared Leto come the Oscars. Michael Fassbender is another who could spoil the party.
Elsewhere Frozen's Best Animation win pretty much cements an Oscar win for the insanely popular Disney film as well. Best Original Screenplay for American Hustle is a near-lock and you could bet your house on The Act of Killing winning Best Documentary.
This year's Academy Awards take place on Sunday 2 March.