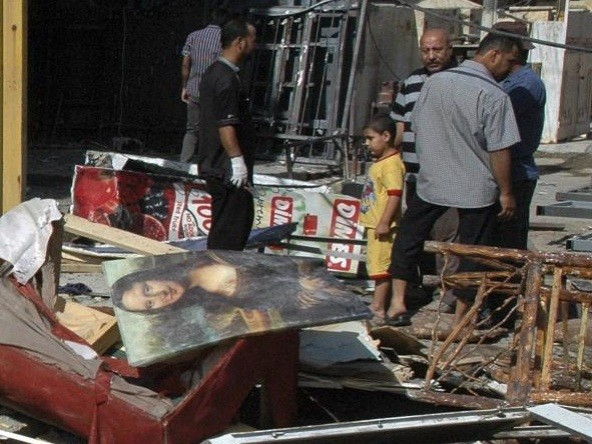 Twenty-nine people have been killed in coordinated suicide bombings at a Shiite mosque in Baghdad.
The two bombers struck shortly after midday at the mosque in Baghdad's northern Qahira neighbourhood as worshippers gathered to pray.
One bomber detonated his device at a checkpoint, enabling his accomplice to slip inside the building undetected, police said. A further 55 people were injured, officials added.
Many casualties were believed to be students from the nearby Imam al-Sadiq University for Islamic Studies. Police said Shia students from the university often performed midday prayers at the mosque.
Student Ali Faleh said he was inside a nearby stationery shop when he heard the blast.
"Everybody ran to the blast site and I saw the body of a colleague who used to be in my class," he said.
"The aim of today's attack was only to hurt the Shiites who were there to study or pray, not to fight or kill anybody else."
The increased violence in Iraq has seen a rise in attacks on the Shia community and revived fears of a return to the the sectarian bloodshed that followed the Iraq war.
Nearly 2,000 people have been killed since the start of April, including more than 220 this month.