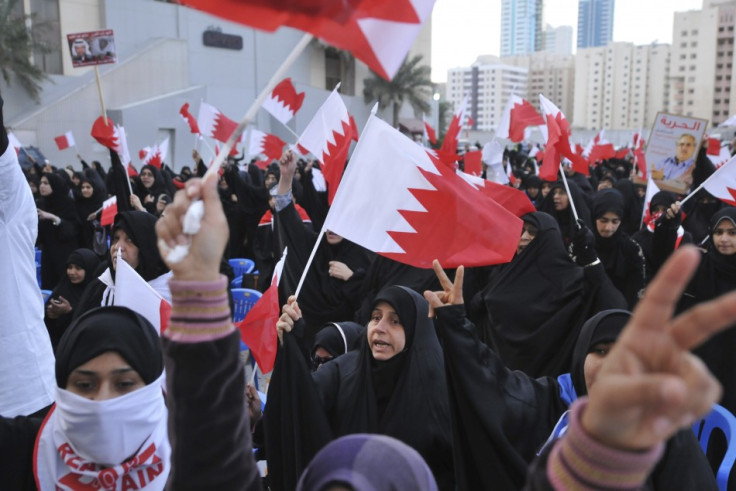 The Bahraini opposition has called for mass pro-democracy protests in an attempt to show they represent more than just a small minority.
Opposition groups in Bahrain including political parties, youth groups, human rights societies and religious bodies have called for fresh protests "to prove the lies of the regime and show we are not a minority".
The Bahrain Justice and Development said it expects a 200,000-strong crowd to attend the event - almost a third of the population of Bahrainis.
The move was motivated by King Hamad-Bin-Isa-Al-Khalifa's claims in a recent speech in which he said the opposition was just a minority group that did not represent the people.
Protests took place on Wednesday in Meqsa near the capital city of Manama and a demonstration backing opposition leaders was organised in in the village of Nabih Saleh in eastern Bahrain.
Pro-democracy protesters have continued holding and organising demonstrations calling for more political and social reforms for more than a year.
Despite claims that their aim was to overthrow the Bahraini government, opposition leaders insisted they were demanding only more political and social justice and freedom.
They accused the Bahraini forces of continuing a crackdown by arresting opposition leaders, activists, health workers and teachers for taking part in peaceful protests or helping injured demonstrators.
The use of teargas by security forces has been condemned by several human rights organisations with several deaths reported.
Amnesty International was due to visit Bahrain in March but cancelled because of government time restrictions.
The population of the Persian Gulf state is 1.34 million, with nearly 700,000 described as non-nationals.