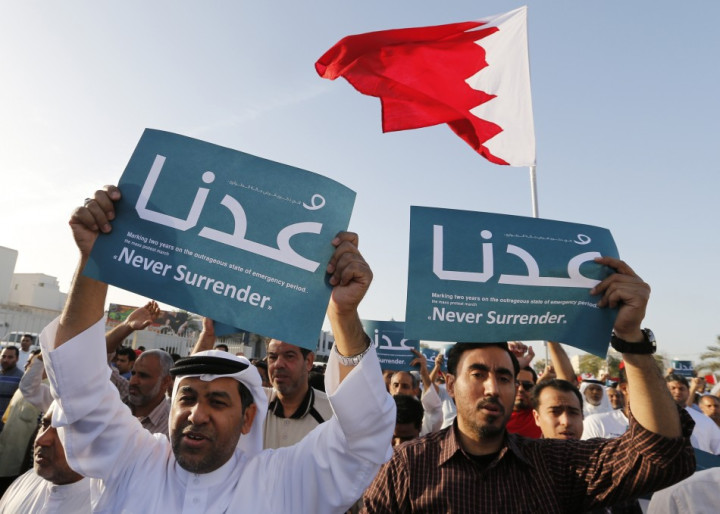 Bahrain must be held accountable by the United Nations for its human rights abuses, according to a group of Socialists and Democrat (S&D) MPs in the European Parliament.
Two leading MEPs, who visited the country in December, have urged the Bahraini government to allow two imprisoned pro-democracy activists on hunger strike "to have access to medical attention, not be punished for refusing to wear prison uniform, and to be allowed regular family visits".
Abdullah al-Khawaja and his daughter Zainab initiated a fluids and hunger strike after they were denied a family meeting on 17 March. Abdulhadi, co-founder of the Bahrain Centre for Human Rights (BCHR) who has been in prison since April 2011, was taken to hospital after his condition deteriorated and Zainab, a 29-year-old mother of a three-year-old girl, was "coughing up blood from her throat and nose".
Both resumed drinking water out of concerns for their lives.
Ana Gomes, S&D spokesperson for foreign affairs, said that growing police brutality against protesters in Bahrain was "unacceptable".
"We call on the UN to act on Bahrain to press the government to put an end to detentions and violence," she said.
Richard Howitt, MEP for the S&D and co-ordinator on human rights, said that freedom of speech and assembly in the Gulf kingdom were "continuously threatened". More people "are being expelled from the country with their nationality withdrawn," he claimed.
Prisoners of conscience
"We regret that two years after the civil movement for democracy started, the proposed reforms of the Bahrain Independent Commission of Inquiry report still lack proper implementation and enforcement," Gomes said.
"The national dialogue process must be genuine and inclusive, but without the release of the prisoners of conscience, as symbols of the revolution, a true reconciliation process may not move forward."
Maryam al-Khawaja, daughter of Abdulhadi and acting president of BCHR, thanked the MEPs for "taking a stand when so many others refuse to do so".
Their involvement came after the UK's former defence secretary, Liam Fox, was questioned over his decision to join a conference designed to rally Western opinion to the side of the Bahraini regime.
The Bahrain International Symposium's mission states it will "examine institutional developments and political reforms in Bahrain and the challenges of empowering diverse coalitions for democratic transition and stability".
The two-day conference is supported by Bahrain University and by the Bahrain American Council, set up in Washington by a PR firm, Policy Impact Communications, to promote trade between US and the kingdom.
Other guests include prominent American Republicans such as John Bolton, the former US ambassador to the UN.
Dozens of protesters have been arrested and injured during demonstrations to mark the second anniversary of the arrival of the Cooperation Council for the Arab States of the Gulf (GCC) troops in Bahrain.