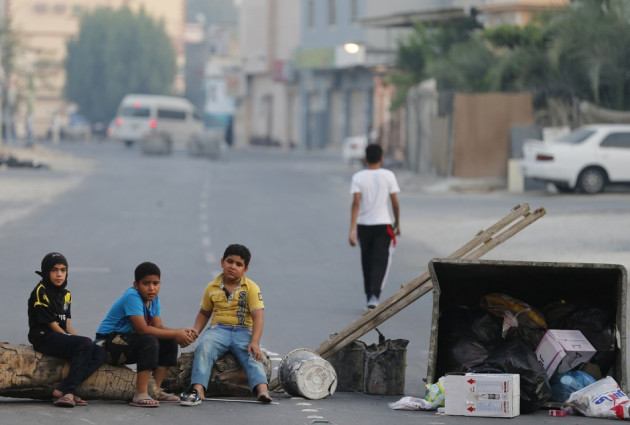 Security forces in Bahrain have been accused of torturing children thought to have taken part in pro-democracy protests, since a popular uprising began on 14 February 2011.
Children as young as 13 who were arrested by Bahraini security forces, have been subjected to beatings, torture and even threatened with rape, in order to extract confessions, according to Amnesty International.
The rights group said that at least 110 children aged between 16 and 18 are held in Dry Dock Prison, an adult facility in al-Muharraq Island, pending investigation or trial.
Those who are under the age of 15 and have been sentenced are held at a Juvenile Centre in Manama, under the Ministry of Interior control, which is attended by social workers during the day. At night, however, Bahraini police take control over the facility which is when most abuses take place.
Said Boumedouha, deputy director of Amnesty International's Middle East and North Africa programme, said that Bahrain's security forces "appear to be targeting children in an intensified crackdown" and called for all under-18 children who have not committed any recognisable offence to be released.
"By rounding up suspected under-age offenders and locking them up, Bahrain's authorities are displaying an appalling disregard for its international human rights obligations," Boumedouha said.
Bahrain is signatory for the UN convention on the rights of the child which defines a child as anyone below the age of 18.
Amnesty also called on Bahrain to review legislation including the Juvenile Law and the Penal code.
According to Bahrain's Juvenile Law, which was amended in August, parents of under-15 children who take part in a demonstration will receive a written warning from the Ministry of interior. If a second offence is committed, the child's father could face jail.
"Bahrain's government purports to respect human rights yet it is brazenly flouting international obligations on a routine basis by resorting to extreme measures such as imposing harsh prison sentences on children," said Said Boumedouha.