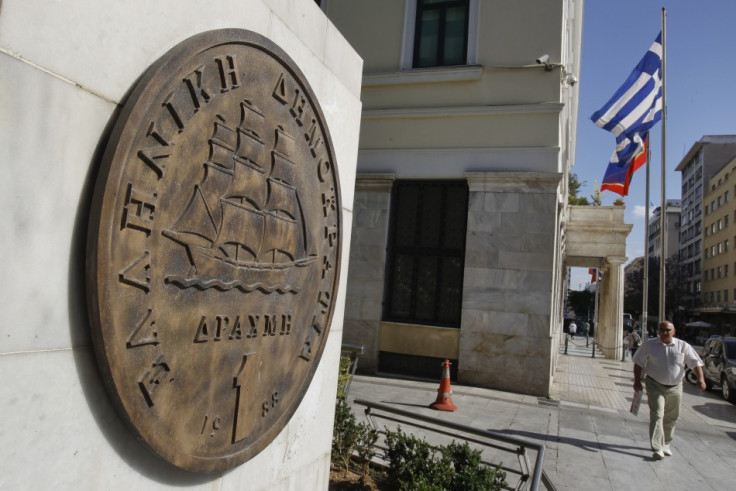 Greece's political parties are seizing on the EU bailout of Spanish banks in the home strech before Sunday's do-over parliamentary elections.
The EU agreed to lend 100 billion euros (£80 billion, $125 billion) to Madrid to solve the banking crisis in the country on Saturday.
The leading Greek parties -- New Democracy, Pasok and Syriza -- have latched on to the relatively lenient terms given to Spain.
"Developments in Spain fully vindicate us in our reading of the crisis: this is a deep structural crisis of the euro zone itself. The discussions in Europe open new perspectives for Greece and the euro zone," said Syriza spokesman Panos Skourletis, reported the Athens News.
The radical left Syriza alliance suddenly emerged as a major force in the inconclusive parliamentary elections in May. It secured second place on a platform opposing the bailout terms of the EU. The party has promised to scrap the bailout's harsh austerity terms if it comes to power, which in turn would invite expulsion from the single currency bloc.
The conservative New Democracy's leader, Antonis Samaras, once again insisted that Greece remain in the currency union, citing Spain's bank deal.
"Just think about it, at a time when a country like Spain negotiates some argue that we have to clash with Europe," Samaras said, according to Athens News.
The country had taken a 130 billion euro bailout from the EU and had been facing harsh austerity measures over the last few years.
Greeks are angry at the severe measures and it was widely visible when they rejected both the major parties, New Democracy and Pasok, which have ruled Greece for decades.
Reports also suggest that the vast majority of Greeks want to remain within the EU but without the strict bailout terms.
Pasok leader Evangelos Venizelos warned Greeks against embracing Syriza, which he said would directly result in Greece's exit and disaster for the country.
"They are preparing a firewall to deal with whatever happens in Greece," Venizelos said, speaking about the Spanish bailout.
Opinion polls predict a close call between New Democracy and Syriza with a slight edge for New Democracy.