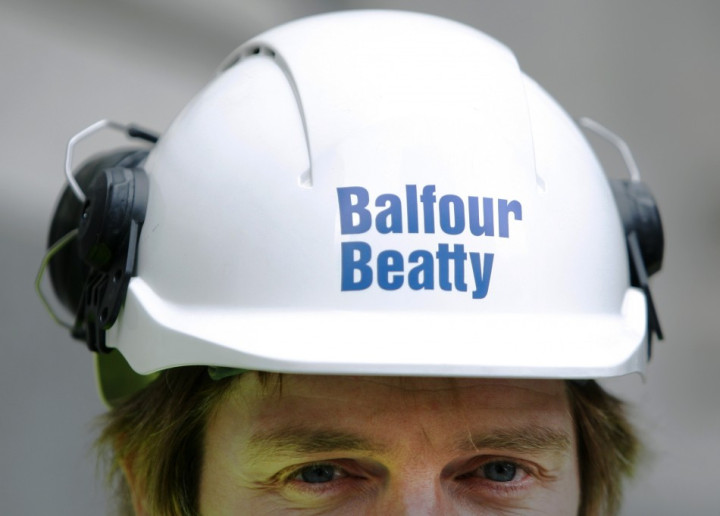 The UK's largest construction company Balfour Beatty's stock price logged its biggest gain in over four years after it forecast its UK business to break even this year and reported receiving more orders in the US.
"Although the environment is still difficult in the UK, the losses expected in the UK construction business in the first half are expected to be recouped in the second half," the company said in a statement.
"The positive order book development in US construction has been converting into revenue, supporting our expectation of an increase in revenue in the second half."
The company's stock gained 9.73% early in the day to 243.70 pence and was trading 4.15% higher at 1:30 pm in London. Balfour Beatty has a market capitalisation of about £1.57bn (€1.81bn , $2.36bn). The stock has dropped 16.37% since the beginning of the year, while the benchmark FTSE 100 index has risen 10.86%.
The London-based company, which employs over 50,000 people and generates half of its revenue in Britain, is profiting from improving economic activity in its main markets.
Improving British Economy
The International Monetary Fund (IMF) has forecast the UK's economy to grow by 0.9% this year, compared to its previous estimate of 0.7%. It expects the US, the world's leading economy, to grow 1.7% in 2013 and 2.7% in 2014.
However, Balfour Beatty said some markets remained 'very challenging' and that it has not seen a material change in trading conditions since mid May.
Profitability at its professional services business in Australia would be adversely impacted owing to a significant number of project cancellations in that country's natural resources sector.
However, this is expected to be partially counterbalanced by some longstanding contract settlements in the second half and by improved performance in Asia and the Middle East, the statement said.
The company added that it is on target to post full-year results in line with management's expectations.
It also said it will enter the Australian water renewals business after winning a local water network contract. Consequently, it would be able to bid for orders worth roughly A$150m (£91m) over five years.
Balfour Beatty's order book remained broadly unchanged from approximately £16bn at the end of March.
The average net debt in the first six months was in line with the management's expectation of £300m.