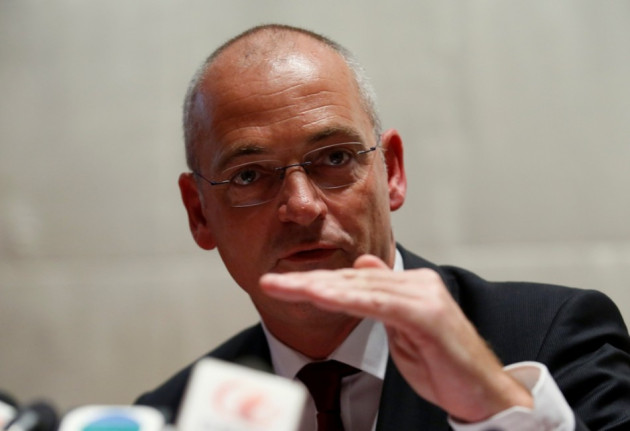 French dairy group Danone could sue New Zealand's Fonterra Cooperative, the world's largest exporter of dairy products, over the wide-ranging recall of infant formula containing a potentially contaminated Fonterra ingredient.
Danone is demanding full compensation for what it claims were €350m (£290m, $476m) in lost sales following the recent recall of its infant formula products across Asia and New Zealand.
However, out of court negotiations between the two firms, which began in October, have yielded no results so far.
"We're still in talks (with Danone)," Fonterra CEO Theo Spierings told Reuters.
"I put a commercial proposition on the table at the end of October and I haven't heard back on that proposition.
"If their counterproposal is commercial, I would of course entertain a commercial discussion. If their reply is legal, then we would have a different discussion," Spierings said.
Speaking at the first annual meeting of the cooperative's listed arm, Fonterra Shareholders' Fund, in Auckland, on 2 December, Spierings said:"In Danone's case...we have worked on a commercial solution for months. That appears to be a route that is not working out."
Fonterra has set aside NZ$14m ($11.38m) to deal with recall-related issues and Spierings said that the funds had not yet been tapped.
Meanwhile, Fonterra said it had reached commercial agreements with six of the eight firms affected by the massive recall.
In addition, the cooperative was "very, very close" to reaching a commercial solution with an affected nutritional company, according to Spierings.
Among those affected by the recalls is American firm Abbott Laboratories, forced to pull out its infant formula from stores in China and Vietnam. Abbot said it suffered $90m in lost sales in the third-quarter and expected lower sales during the first half of 2014.
Others affected by the recall include China's third-largest beverage maker Wahaha, Coca-Cola China and some animal feed and nutritional products makers in New Zealand and Australia.
China Woes
China's highly competitive milk formula market, worth $12.4bn (£7.5bn, €9.1bn), is expected to double by 2017.
In September, Fonterra said it would press ahead with plans to roll out its own branded milk formula in China despite the recent price-fixing scandal and the botulism contamination scare that rocked the firm.
In August, Danone was forced to recall its infant formula products in Asia following the Fonterra contamination scare.
Fonterra had found that a whey-protein concentrate in some of its products contained a strain of bacteria that could cause botulism, a disease leading to severe food poisoning. The food safety scare turned out to be a false alarm.
Earlier that month, Danone's Dumex, Fonterra and four other foreign dairy manufacturers were fined by Chinese authorities for fixing the price of infant milk formula, a highly sought after product in China given that consumers do not trust local brands.