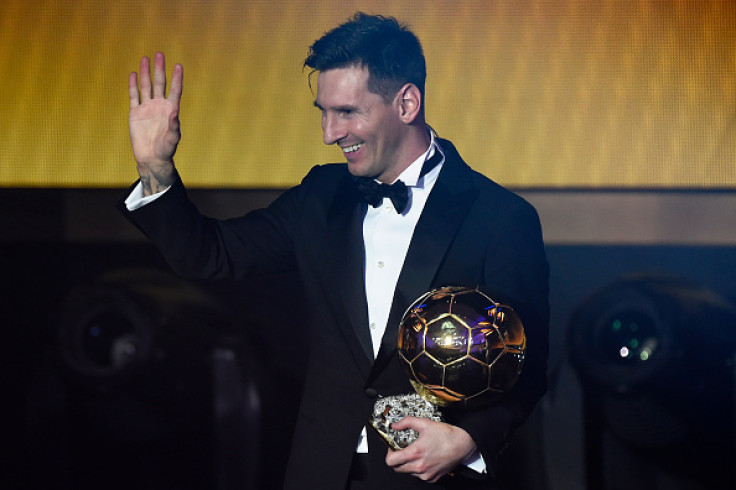 The winner of Ballon d'Or 2016 will be awarded in Paris on 12 December out of the 30 top footballers, who have made it to the final list.
From 2010 to 2015, France Football and Fifa's best player of the year award was merged and named as Fifa Ballon d'Or. However, the former decided to end their partnership this year and will announce the winner along with L'Equipe. The sport's governing body will announce the best player of the year award on 9 January in Zurich.
As the partnership has ended, the Ballon d'Or award ceremony will be held in Paris. Additionally, only journalists will be voting to decide this year's winner, which is different to that of the Fifa Ballon d'Or when both journalists, along with coaches and captains would vote to elect the winner.
Barcelona star Lionel Messi is the current holder of the award and the Argentine has won it for a record five times. However, his Real Madrid counterpart Cristiano Ronaldo is the firm favourite to win it this year, having helped his club and country win the Champions League and Euro 2016 respectively.
Leicester City won the Premier League last season and their star duo of Jamie Vardy and Riyad Mahrez have made it to the list. Two of Manchester United's summer signings Zlatan Ibrahimovic and Paul Pogba are also included, along with Manchester City star duo of Sergio Aguero and Kevin De Bruyne.
Where to watch
The ceremony starts at 4:30pm GMT and the winner will be announced at 7pm GMT. There are no details of the TV coverage in the United Kingdom.
The 30-man shortlist for the 2016 Ballon d'Or is given below:
Sergio Aguero (Manchester City)
Pierre-Emerick Aubameyang (Borussia Dortmund)
Gareth Bale (Real Madrid)
Gianluigi Buffon (Juventus)
Cristiano Ronaldo (Real Madrid)
Kevin De Bruyne (Manchester City)
Paulo Dybala (Juventus)
Diego Godin (Atletico Madrid)
Antoine Griezmann (Atletico Madrid)
Gonzalo Higuain (Juventus)
Zlatan Ibrahimovic (Manchester United)
Andres Iniesta (Barcelona)
Koke (Atletico Madrid)
Toni Kroos (Real Madrid)
Robert Lewandowski (Bayern Munich)
Hugo Lloris (Tottenham)
Riyad Mahrez (Leicester City)
Lionel Messi (Barcelona)
Luka Modric (Real Madrid)
Thomas Muller (Bayern Munich)
Manuel Neuer (Bayern Munich)
Neymar (Barcelona)
Dimitri Payet (West Ham)
Pepe (Real Madrid)
Paul Pogba (Juventus/Manchester United)
Rui Patricio (Sporting)
Sergio Ramos (Real Madrid)
Luis Suarez (Barcelona)
Jamie Vardy (Leicester City)
Arturo Vidal (Bayern Munich)