Never one to shy away from eye-catching design and room-filling sound, Bang & Olufsen has announced the BeoPlay A9, with 480 watts of power and Apple AirPlay for wireless control.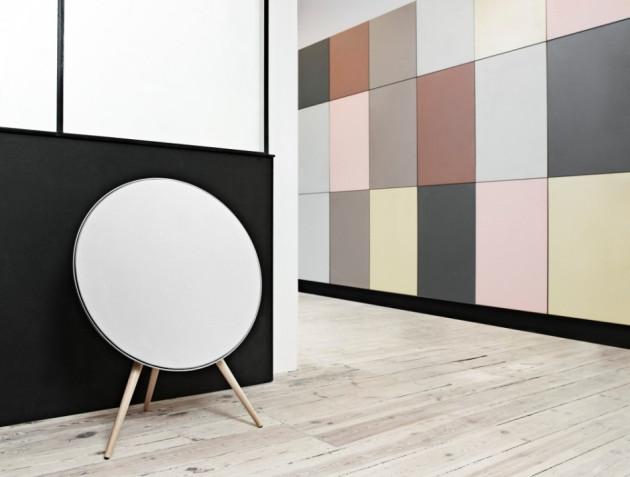 Launched at a swanky central London bar, the BeoPlay A9 is a large circular speaker system with three detachable wooden legs (which can be ordered in beech, oak, or teak) and houses a sub woofer, two tweeters and two 3-inch midrange speakers, each driven by their own 80-watt amplifiers.
There's no dock for your iPhone or MP3 player; instead, B&O uses Apple's AirPlay to hook the A9 up to any compatible iDevice wirelessly. Playback can be controlled from either the included remote, or any synced smartphone and tablet.
If you haven't got an Apple device, or would rather plug your iPhone in, then there is a standard 3.5mm line in port, along with USB Ethernet ports on the back.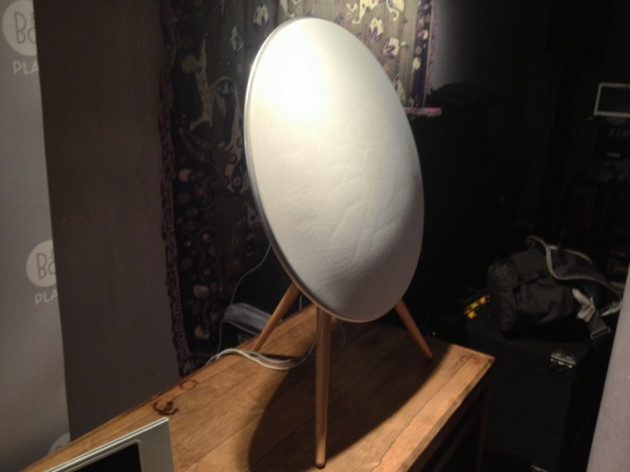 Buttons are far too unsightly for B&O, so to change volume you slide your hand across the top of the unit, where there is a capacitive touch panel; resting your hand on the panel for a moment will turn mute on or off.
To keep the bass perfect no matter what you're listening to, the BeoPlay A9 uses clever algorithms to constantly monitor sound levels, automatically adjusting the bass signal to eliminate distortion and protect the speakers from damage.
Measuring 70cm in diameter, 91cm tall and 21.3c deep (when wall-mounted), the A9 probably isn't the kind of speaker you'd stick in the spare room, and anyway tucking it away would be doing B&O a great disservice.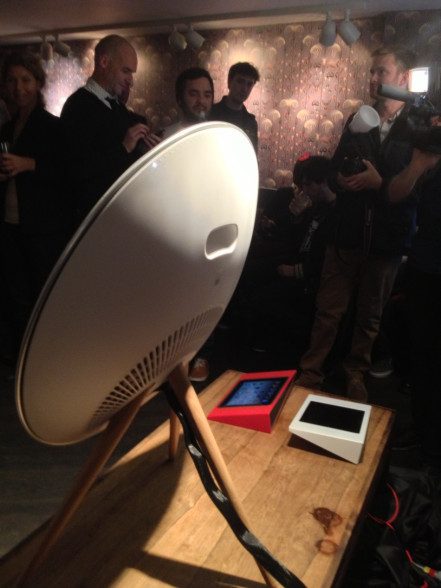 If anything - and having listening to the A9 ourselves - we'd say you need a dedicated music listening room solely for the speaker unit.
In the demonstration we were give, the A9 immediately filled the small bar we were in and drowned out the sounds of dozens of gossiping journalists with ease - it's really very loud and the quality was every bit as good as you would expect for the price.
Ah yes, the price. Band & Olufsen equipment has never been cheap and the A9 is no different, as it will set you back £1,699 when it goes on sale in mid-November.