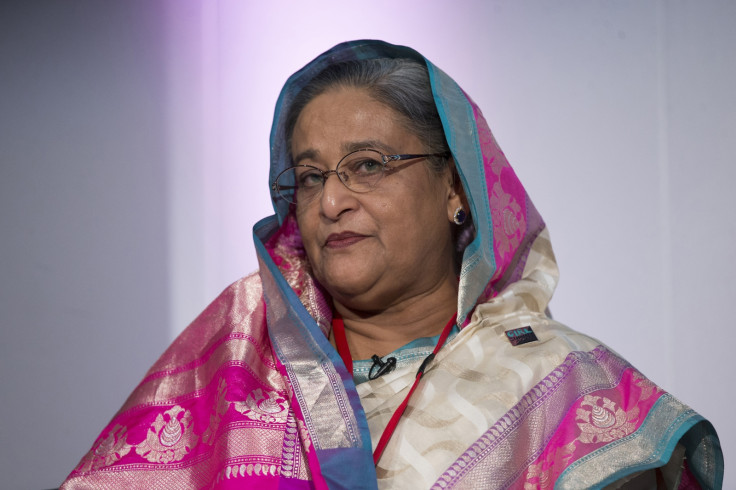 An array of deals is set to be signed between New Delhi and Dhaka when Bangladeshi Prime Minister Sheikh Hasina arrives in India on a four-day visit starting Friday, 7 April. This will be her first bilateral visit since January 2010, although she attended the Bimstec meeting in Goa in October 2016 on the sidelines of the Brics summit.
Key agreements in the sectors of infrastructure, judiciary, and defence are on the agenda but the topics of immigration and cooperation over counter-terrorism are expected to dominate the talks. Close to 35 deals are to be signed during the prime minister's trip.
However according to a NDTV report, the key water-sharing accord – Teesta agreement – is unlikely to make headway during her visit as the chief minister of the Indian state of West Bengal (WB), Mamata Banerjee, remains opposed to the deal. WB shares a highly porous 2,200km border with Bangladesh.
Hasina will meet her Indian counterpart Narendra Modi and President Pranab Mukherjee.
A successful Hasina trip will also mean a boost for India's image among various regional platforms such as South Asian Association for Regional Cooperation (Saarc), Bangladesh, Bhutan, India and Nepal (BBIN) and (Bay of Bengal Initiative for Multi-Sectoral Technical and Economic Cooperation (Bimstec).
Hasina will aim to boost her image both politically and electorally in Bangladesh. Concerns have been raised over the proposed defence deal – the specifics of which are still under the wraps. Expressing that such an agreement could jeopardise Bangladesh's sovereignty, opposition leader Amir Khasru Mahmud Chowdhury said the deal was entirely unnecessary given the geopolitical climate.
"Bangladesh and India have many pending bilateral issues, including the Teesta water sharing treaty. Why are they rushing the defence deal without prioritising other long-standing issues? Civil society, the opposition party; no one knows anything about this proposed deal. There was no proper discussion in parliament about this. So why does Bangladesh need this deal so desperately?" Chowdhury asked.