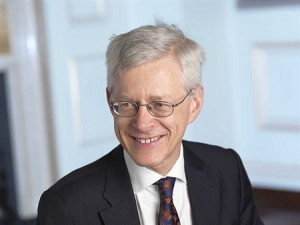 Martin Weale, who recently retired from the Bank of England's Monetary Policy Committee, will be joining an experts' panel at the Office for National Statistics.
Prior to his stint at the Bank of England, Weale also served as the director of the National Institute of Economic and Social Research until 2010.
Revealing the line of its new Economic Experts Working Group on Wednesday (17 August), the ONS said Weale would be joined by former vice-president of the Royal Statistical Society Jill Leyland and professor of economics at Essex University and research fellow at the Institute for Fiscal Studies Thomas Crossley.
Peter Sinclair, professor of economics at Birmingham University; and David Metcalf, emeritus professor at the London School of Economics were named as other members of the working group.
The group will meet six times a year as part of an effort by the ONS to boost its economics capabilities, including increasing the number of economists it employs.