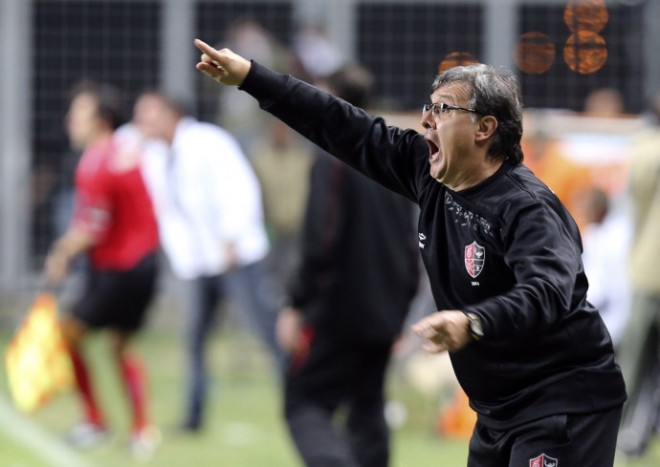 Before his resignation as Barcelona's president, Sandro Rosell reportedly received a list of possible transfer targets from coach Tata Martino - which included Manchester United target Ilkay Gundogan and City striker Sergio Aguero.
According to ESPN Brazil, whose reporters claim to have seen the document, the Argentine came up with the list in October and passed it to then-president Rosell via a member of Barca staff, with a view to making signings in the winter transfer window.
There are a total of eight players on the list: four defenders, two midfielders and two strikers – among whom is Manchester City star Aguero, Leo Messi's teammate in the Argentina team.
Despite Victor Valdes' imminent departure as his contract finishes at the end of the current season, the list does not include a goalkeeper as the signing of German prodigy Marc-Andre Ter Stegen is all-but-confirmed.
The list contains three centre-backs: the Bosnian Nevin Subotic (Borussia Dortmund), the Argentine Santiago Vergini (on loan from Estudiantes de La Plata to Sunderland) and the Brazilian Matheus Doria (Botafogo). Atletico Madrid left-side Filipe Luis was also in the defenders' list.
As for the midfield, the coach asked for Gundogan, who is also high up United's wish-list, and Altetico Madrid's Turkish star Arda Turan.
Alongside Aguero, Martino's principal target was German veteran Miroslav Klose, who would presumable be a short-term stop-gap.
The list also includes annotations, which suggest that acquiring Aguero would take more than €28m, plus two friendlies against City and one Barcelona B player. Felipe Luis and Arda Turan were crossed out as they considered them non-transferable.