Barcelona chief hails signing of Nelson Semedo ahead of Arsenal star Hector Bellerin
Pep Segura says that Catalans shouldn't sign players who have left the club before.
Barcelona legend Xavi Hernandez expressed the same opinion before the arrival of Semedo.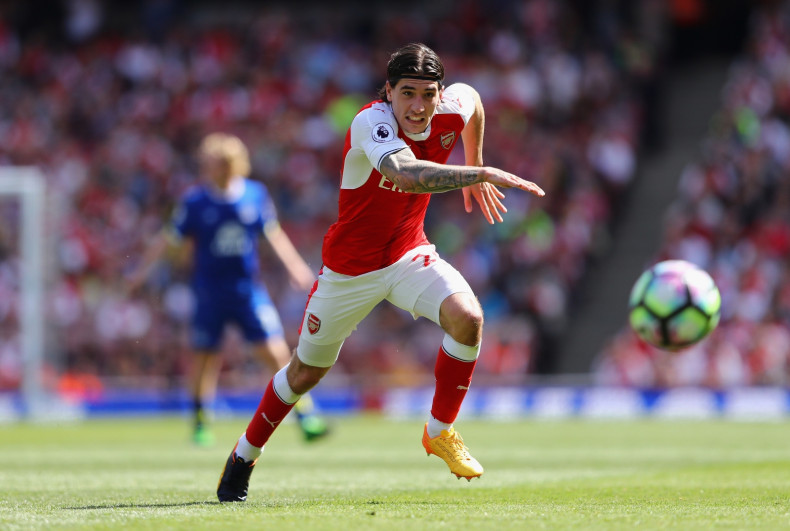 Barcelona chief Pep Segura has hailed the club's decision to drop their interest in signing Hector Bellerin from Arsenal after claiming that he is not in favour of bringing back players who once decided to leave the Nou Camp.
New manager Ernesto Valverde earmarked the signing of a right-back as a top priority ahead of the new season and it was widely reported that Bellerin was the Catalans' number one target.
However, earlier this month Barcelona legend Xavi Hernandez urged the club to abandon their chase for Bellerin because of the Spaniard's decision to leave La Masia for Arsenal in the summer of 2011.
"I haven't seen him play much, but I'll say one thing: it would be difficult for me to sign a player we'd already had," Xavi said. "Yes, it can turn out good, bad or average. But I'm not in favour of re-signing players who have left. Why do they leave at 16 or 17? It seems ridiculous to me. I don't understand it."
Barcelona eventually took the advice of their former midfielder and decided to instead sign Nelson Semedo from Benfica in a deal worth €30m (£27m, $35m) plus add-ons.
Some reports suggested that Barcelona only turned their attention to the Portugal international after Arsenal told them that Bellerin was not for sale at any price. But other sources said that some members of the board also had doubts about Bellerin and preferred Semedo unless signing the Arsenal full-back on the cheap suddenly became an option.
One way or another, Josep Segura, who has recently been promoted from the technical secretary of youth football to sporting manager of the football area, agrees with this theory.
"I agree with him (Xavi). I am not in favour of signing players who have left the club," the Barcelona chief said to Sport.
Asked specifically about the club's reported interested in re-signing Bellerin, Segura added: "I insist. I would only sign former players because they have asked for it publicly and in the same conditions that they left. For free."
Segura's view on this issue may have an influence on the club's potential attempts to sign former players as they have done in the past with the likes of Cesc Fabregas from Arsenal or Gerard Pique from Manchester United. His new role as the head of the whole football area entitles him to "overall vision" of Barcelona, even ahead of technical secretary Robert Fernandez.