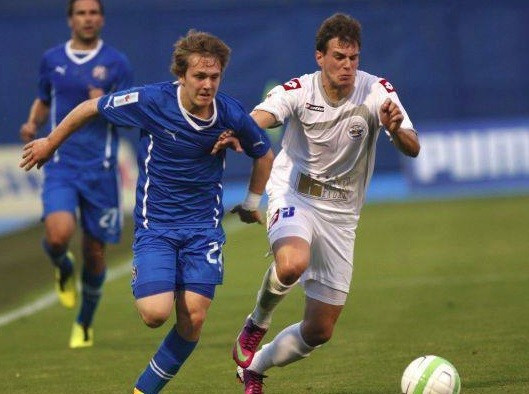 Barcelona have successfully agreed a deal with Dinamo Zagreb for Arsenal and Tottenham Hotspur target Alen Halilovic, the Spanish champions announced on their official website.
The Catalan giants have signed the attacking midfielder in a five-year deal, which will see the youngster first join Barcelona B team. The club agreed an initial fee of € 2.2m, which will further rise depending on Halilovic's progress into the first team.
The statement on the club's website read, "FC Barcelona has reached an agreement with Dinamo Zagreb and Alen Halilovic for the transfer of the player to the Club for an initial amount of 2.2 million euros, which will increase as the player achieves the objectives of consolidating a position in the first team.
"The player, who turns 18 on June 18, will start out in Barça B. Halilovic has signed a contract for five seasons."
Last month, the Croatian starlet who is dubbed as the 'New Luka Modric' had revealed via his Instagram account that he will be joining the Barcelona. Halilovic who expressed joy about his move to Spain had also admitted his admiration for English and Spanish football.
The 17-year-old has made 19 league appearances this season for the Croatian champions scoring three goals in the process.
"I am delighted and it's hard to find the words to describe how I feel. Thank you very much to Dinamo, who will always be my first love and the club where my dreams started coming true. I would like to thank all the Dinamo youth coaches and all of the fans," Halilovic explained.
"Of course, Barcelona is something special, I have loved the club since I was a kid and it will be an honour to be able to play for Barça. But before that, I want to win the double with Dinamo and then I'll start concentrating on my new club."