Barcelona hope Neymar will sign a new deal despite Real Madrid and Manchester United rumours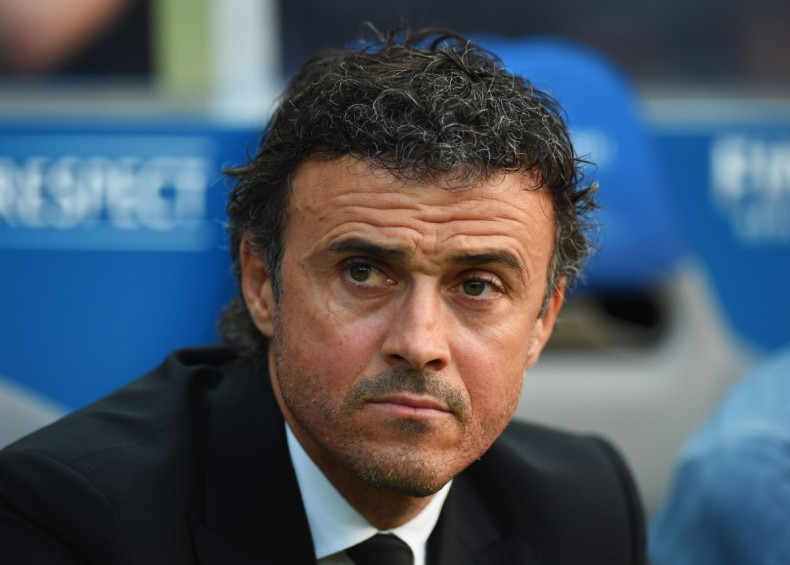 Barcelona manager Luis Enrique is hoping Neymar will sign a new long-term deal at the Nou Camp despite persistent rumours linking him with a move to Manchester United or Real Madrid. The Spanish boss, meanwhile, confirmed that the Brazil international is ready to return to action in the Copa del Rey quarter final second leg against Athletic Bilbao on Wednesday night (27 January).
Neymar's future at the Nou Camp has been under scrutiny in recent months after his father warned that he would not renew his contract at Barcelona until his tax issues were solved, having previously admitted that Louis van Gaal tried to lure his son to Manchester over the summer.
Brazilian newspaper Globo Esporte reported in August that United offered to meet the player's release clause of €190m (£143.5m, £206m). The Barcelona star was uninterested in the Premier League giants' proposal at the time, but the rumours have surfaced again as negotiations over a new deal with the Catalans look to have reached an impasse.
Reports in Spain have claimed in recent weeks that Real Madrid president Florentino Perez dreams on luring the player to the Bernabeu, while last week Mundo Deportivo said United have not given up in their plans and would be keen in meeting his clause even before the end of the current transfer window.
Luis Enrique has now encouraged the player to put those rumours to bed and commit his future to Barcelona by signing a new deal.
Asked in a press conference whether he believes that the Brazilian will renew his deal, he said: "I think so, yes."
The Spanish boss, meanwhile, confirmed Neymar is back in his squad for the Copa del Rey quarter-final after he missed the 2-1 La Liga victory over Malaga at the weekend due to a knock in his hamstring.
"He's fine. There's no risk playing him," he said after. "He's been training and he's in perfect condition".
He did confirm that Sergio Busquets, Arda Turan and Andres Iniesta could miss the game with a fever.
"All three still have fever. We'll see how they are feeling tomorrow".
Luis Enrique also refused to take anything for granted despite Barcelona have a slight advantage following their 2-1 victory in the first leg played at San Mames last week.
"I expect exactly the same Athletic we faced in the first leg, if not, an even more dangerous because 0-0 won't be enough for them. I'm certain they're going to give us difficulties, it's going to be a challenge... the tie has yet to be decided".
"Excessive confidence won't be a problem as we already know what difficulties we'll be up against, as we are every time we play Athletic. Even if they hadn't grabbed a late goal in the first leg, the tie would still have been wide open. The idea is to win tomorrow's game and be the better side on the night; that way, we can avoid any complications".