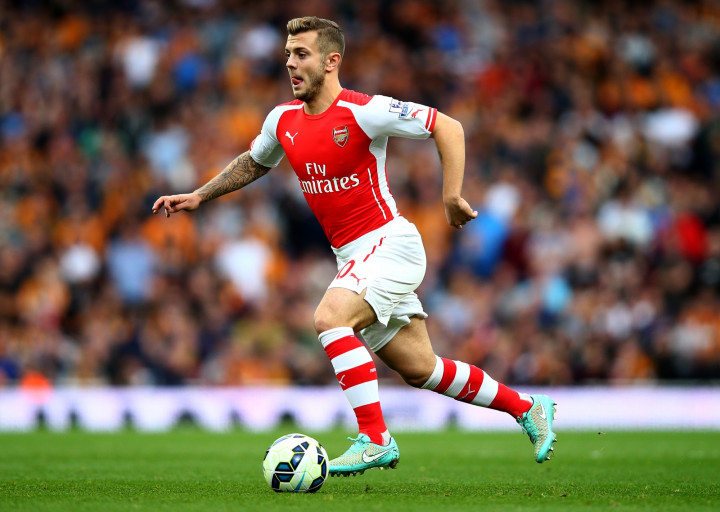 Barcelona legend Xavi Hernandez has heaped praise on Arsenal midfielder Jack Wilshere by stating that he is among his favourite English players to ply their trade in the Premier League.
The 22-year-old stormed into the scene during Arsenal's Champions League game against Barcelona at the Nou Camp, where he orchestrated the Gunners midfield and almost single-handedly carved open the Catalan defence to secure Arsenal's entry into the later stages of the tournament.
However, a series of injuries kept him out of the squad for over two seasons, which had stunted his development and it is only now that he is starting to show glimpses of his genius for both club and country. Xavi, regarded as one of the best midfielders in the world, finds Wilshere to be 'amazing' but insists that there are other players like Raheem Sterling in the Liverpool squad, who can warrant a mention.
When asked about his favourite English player, he said, "It's difficult. There is a lot of talent out there and I think Jack Wilshere is an amazing player, very good. Raheem Sterling has a great future ahead of him. Then there's the older guys such as Steven Gerrard, Frank Lampard and John Terry. They're part of English history, winning every single title."
He also went on to talk about his love for Barcelona, where he has spent his career and insisted that although he finds the Premier League very attractive, leaving his boyhood club was never been an option.
"The Premier League is a very attractive. Liverpool, for example, is a team that has something special - the stadium, the fans, everything," Xavi continued.
"But I always prioritise Barcelona - it's my life, it's my world. I am lucky and wouldn't change it for anything.
"Matt Le Tissier never left Southampton so I think it was a good thing for him, however nowadays there are few cases of this but I have had the luck of being with Barcelona for so many years," the Catalan maestro concluded.