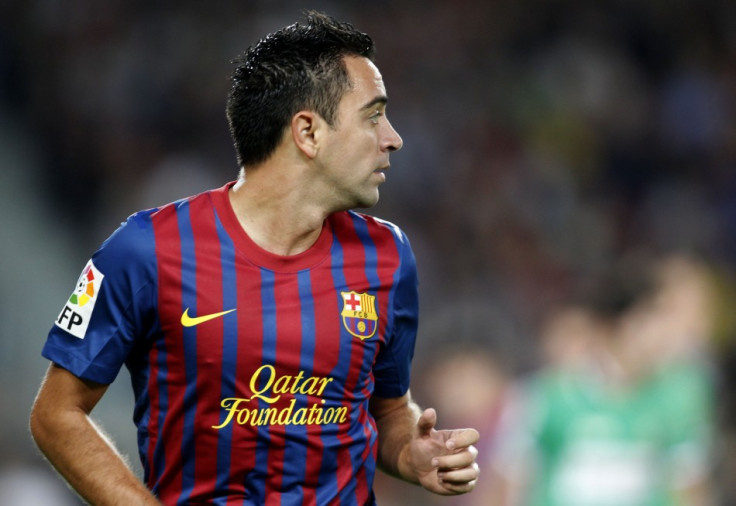 Barcelona legend Xavi Hernandez has revealed that Manchester United and Liverpool would be among the two teams he would have considered playing for, if given a chance to join a club in the Premier League. However, United would take precedence over the Merseyside club, as the Red Devils have historically been his favourite.
Plying his trade in Qatar with Al Sadd, Xavi insists that he never had designs for a move to the Premier League given he was so successful in Barcelona. The Spaniard has won eight La Liga titles and four Champions League trophies with the Catalans, having left the club in 2015 following reservations over his game time.
The midfielder acknowledged that playing in England is a brilliant proposition for any player, with a lot of his national teammates by the likes of Santi Cazorla, Juan Mata and David Silva having made their way to the Premier League. He further stressed that only a club with history would be able to attract him should he have been interested in moving at all.
When asked if he would have considered a move to England, Xavi said, as quoted by the Daily Express, "I don't know, I've never thought about it. As I've always been a Barcelona person, I never had to think about it. It has always been my top team.
"To be honest, the Premier League attracts any player. It's wonderful. The stadiums, the grass, the fans, how they live football. Everything is wonderful.
"When it comes to the big teams, Chelsea, Manchester United, Man City, Arsenal, Liverpool, teams with history."
The midfielder ws then pushed to reveal the club he would have sought for in case of a possible transfer, to which he replied, "A team with history. Either Manchester United or Liverpool. I know that other teams like Man City have emerged more recently, but, Manchester United are my favourite historically speaking," he concluded.