Manchester City boss Pep Guardiola will consider signing Arsenal's Jack Wilshere in the summer, according to Barcelona legend Xavi. Wilshere is currently on loan at Bournemouth and his future at The Emirates Stadium remains unclear.
Xavi, who is still plying his trade aged 37 for Qatari outfit Al Sadd, spoke of how impressed he and Guardiola were by Wilshere when Arsenal faced Barcelona in the Champions League in 2011. He says he and his former teammate at the Camp Nou have had discussions about the 25-year-old.
The World Cup and European Championship winner thinks the England international is the type of player the Manchester City boss loves, and says he would be one of the world's best midfielders if he didn't suffer so many injury problems.
"I know Pep has always had a lot of respect for Wilshere – he impressed so many of the Barcelona team when we played Arsenal in 2011," Xavi told Fox Latin America, quoted by Goal. "He impressed me a lot that night, I know he also did Pep and it will be a player that he would have been following ever since. We have talked about him, it was not a performance you forget easily.
"Technically he is the sort of player that Pep loves – his only problem has been injuries – and if it wasn't for the issues he has had with injuries I am sure he would be one of the best midfield players in the world. At the moment he seems to be doing well with his fitness – and if there is a chance to sign him in the summer – I am sure Pep will give it real consideration."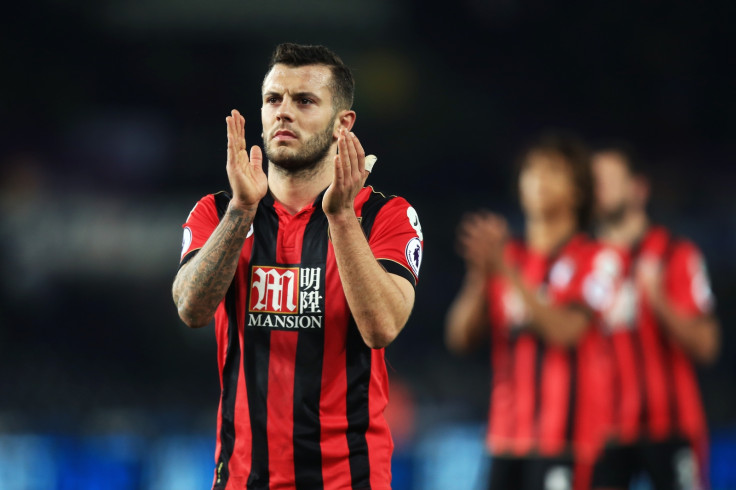 Wilshere has 18 months left on his current contract with Arsenal with discussions over a new deal seemingly not forthcoming. Manchester City boss Guardiola recently praised the former Bolton Wanderers midfielder's "special quality with the ball" and The Daily Mail claimed the Catalonian explored the possibility of bringing him to The Etihad Stadium last summer.
Arsene Wenger has said previously that he intends to offer Wilshere a new contract and Arsenal would presumably not want to sell their playmaker to one of their close rivals, but Guardiola may force the issue as he seeks to bolster Manchester City's central midfield options, with doubts over the futures of Yaya Toure and Fernando.