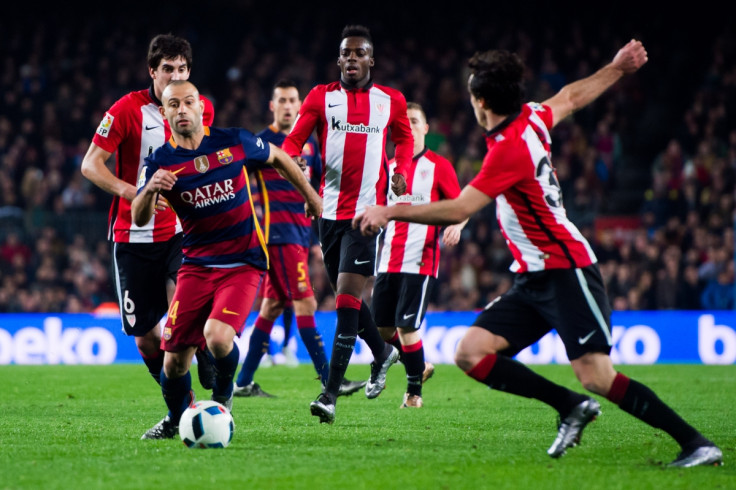 Barcelona are ready to offer Javier Mascherano a lucrative new deal to avoid the departure of another cornerstone in Luis Enrique's defence, following Dani Alves' exit. Sport claims the Spanish giants also want Marc Bartra to commit his long-term future to the club before they send him on loan elsewhere to secure more playing time.
The MSN attacking trio of Lionel Messi, Luis Suarez and Neymar have rightly been the centre of praise during their two campaigns under Luis Enrique with the club securing two La Liga titles, two Copa del Rey crowns and one Champions League. However, Mascherano and Alves have also been crucial to those achievements, forming the backline alongside Gerard Pique and Jordi Alba.
However, that defence's long-term future has come under scrutiny recently. First Sport put the future of Mascherano in doubt, revealing he had agreed a deal in principle to move to Juventus. Later, the Spanish publication revealed that Alves was also set to move to the Serie A giants, being available as a free agent due to a break clause in the two-year contract he signed last summer.
Barcelona's technical director Robert Fernandez confirmed the move earlier this week, but added that Mascherano was going nowhere as the club would not negotiate his departure at any price.
"It is very clear. We will reach an agreement. He's a vital player and I have no doubt he will continue here. Furthermore, he is under contract," Fernandez said during a press conference on Thursday.
So despite the 31-year-old still having a contract, Sport now claims Barcelona will offer him a new two-year deal with a significant pay rise.
Robert Fernandez was also quite enigmatic about the future of Bartra after the youngster became the fifth-choice centre-back for Barcelona, despite him being highly regarded and travelling to the European Championship with Spain.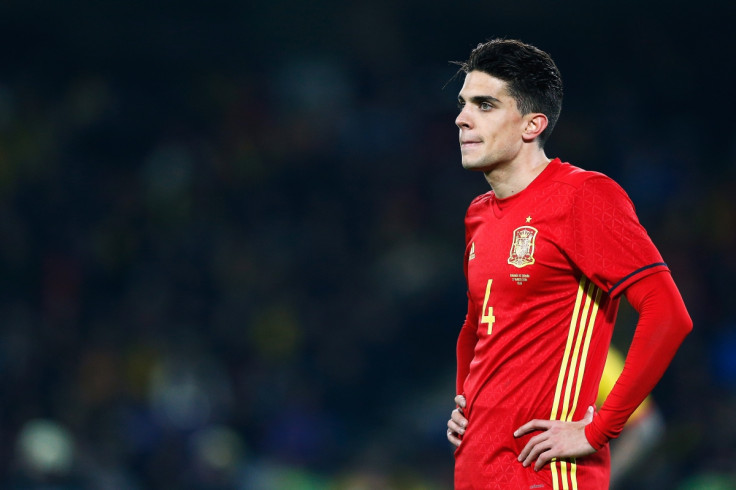 Bartra recently revealed that due to a lack of playing time his release clause had been cut to €8m. Recent reports claimed a number of clubs were ready to trigger that clause to lure him from the Nou Camp, but the club's technical director said: "Bartra is a player with fantastic qualities, he needs to play, but I will not allow him to abandon our club. We will have to see what Bartra wants to do, but I do not want him to leave. And if he does, I want him to still belong to this club. He has great talent. If he were to leave, it would leave us short at the back".
Sport now claims that Barcelona have drawn up a solution to avoid Bartra's departure for just €8m by giving him a contract renewal until 2020 before sending him on loan for two seasons to let him secure regular time before returning to the Nou Camp.
The player is understood to be willing to accept such an offer, as having been with Barcelona since the age of 11 he still wants to establish himself in the La Liga giants' first team. The club aplan to meet with his agent, former Barcelona star Carles Puyol, to find a solution.