Barcelona president Josep Maria Bartomeu has promised the La Liga giants will make some "tweaks" to their squad during the summer transfer window in order to build a team capable of fighting for the Champions League, La Liga and the Copa del Rey titles next season. However, he refused to speak about certain targets amid the recurrent reports linking them with Paris Saint-Germain midfielder Marco Verratti and Arsenal right-back Hector Bellerin.
The Catalans appointed Ernesto Valverde to replace Luis Enrique following a disappointing 2016-2017 season, with Real Madrid winning both the La Liga and the Champions League crowns.
However, they are yet to make any major additions to the squad, having only agreed to make Marlon Santos' loan move from Fluminense permanent amid the expected departure of Jeremy Mathieu.
Verratti and Bellerin have been earmarked as the two main targets to lead Valverde's revamp while it recently emerged that the Catalans are also trying to sign former Tottenham Hotspur flop Paulinho from Guangzhou Evergrande.
The Barcelona president refused to reveal the state of negotiations with PSG over the 24-year-old midfielder, but did confirm that the Catalans are working hard to bolster Valverde's squad.
"I can't say too much about certain players. Verratti is a PSG player and has a contract with that club. I just trust in Robert Fernandez's work but without speaking about certain names. They know what we need for next season and are working hard on it," the Barcelona president said to BeIN Sport as quoted by AS.
"I'm calm because I trust in Robert, [Ernesto] Valverde, [club scout] Urbano [Ortega] and all of the staff who will play their part for the club next season. It isn't easy because we already have a very good team but we can tweak certain positions and that's what we are working on to make sure we have a very competitive team next season who will fight on all fronts from the first day."
In this sense, last week technical secretary Fernandez claimed the club were working towards bringing some "big name signings" to the Nou Camp ahead of the new season.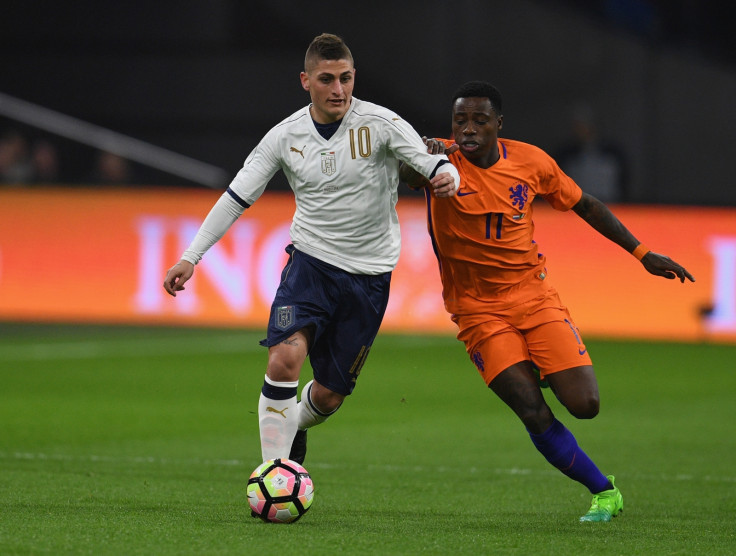 "It goes without saying that we'll bolster the squad in the positions we need and that they'll be big name signings," Fernandez said to Barcelona's official website. "Logically he (Valverde) will need some time to adapt, but not that much time, because he's a football man. We have a lot of information and there's a lot of work going on behind the scenes," Fernandez said.
"The biggest difficulty we face is our own grandeur. A lot of players don't want to come here because they aren't sure they'll get much playing time. But we are very happy with the players that we signed last summer because they have all make big steps forward in their careers."