Barcelona are reportedly ready to turn their attention to Manchester United midfielder Ander Herrera and Leicester City winger Riyad Mahrez if they fail to sign Marco Verratti. The Paris Saint Germain ace remains the Catalans' top target but Sport says that if his signing becomes impossible, the La Liga giants will spend the money reserved for the Italian on the acquisition of the two Premier League stars.
In May, it was said that new manager Ernesto Valverde had earmarked the signing of a top right-back, a creative midfielder and a right winger as his three priorities ahead of the summer transfer window.
Arsenal full-back Hector Bellerin, Verratti and Borussia Dortmund winger Ousmane Dembele emerged as targets but in recent days it has been claimed the club were ready to give up on the signing of a winger as they cannot afford the three transfers.
It has been said that luring Bellerin and Verratti away from Arsenal and PSG respectively would involve a spending spree close to €150m (£131.9m. $171m).
But Sport claims that Barcelona could return to their original plans if they fail to convince PSG to cash in on Verratti.
The Spanish publication suggests the La Liga giants are ready to wait until 4 July to sign the Italy midfielder in a deal which could worth more than €80m.
However, if PSG's stance is unchanged when that date comes, they will use that money to pursue the signings of both Manchester United midfielder Herrera and Leicester winger Mahrez.
In May, Sport reported that Valverde would be keen on reuniting with the Spaniard at Barcelona having previously coached him at Athletic Club Bilbao.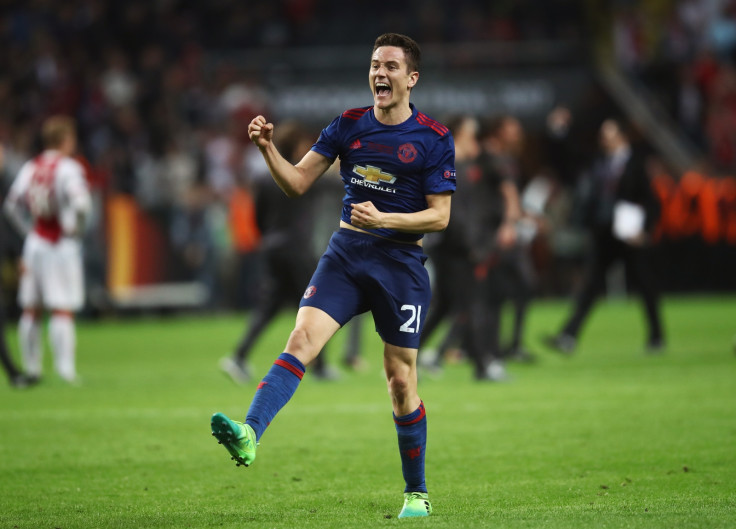 Manchester United manager Jose Mourinho considers him a key player but Sport believes that he could be available for only €40m as he only has 12 months remaining in his current contract at Old Trafford.
Meanwhile, Mahrez has also been monitored by Barcelona since last summer and could be the chosen one to bolster their right wing in a deal which could worth around €35m.
However, Sport points out that Barcelona could face competition from Arsenal with the Gunners having already made the Leicester star an offer to move to the Emirates Stadium this summer.
Earlier this week, Sport themselves claimed that Mahrez was close to joining the Gunners after having grown frustrated waiting for an offer from Barcelona. But they say that the deal with Arsenal is not done yet and the Catalans could make a last ditch attempt to sign him if they fail to get Verratti.