Barcelona are reportedly interested in signing Ander Herrera from Manchester United, amid the expected arrival of his former Athletic Bilbao manager Ernesto Valverde at the Nou Camp. However, Sport points out the Spaniard's transfer won't be easy as Jose Mourinho is ready to hand him a lucrative new deal at Old Trafford.
The Catalans were linked with Herrera in 2014 before the player made the move from Athletic to Manchester United, becoming the first signing of the Louis van Gaal era at Old Trafford.
In October 2015 speculations linking the Spaniard with a move to Barcelona re-emerged as Herrera was struggling to secure a regular starting spot under Van Gaal.
No formal offer was submitted at the time but Sport claims the situation could be different this summer amid the expected arrival of Valverde at the Nou Camp.
The Spanish manager previously worked with Herrera during the 2013-14 season and is said to be keen on a reunion.
The Catalans have been linked with other world class midfielders such as Marco Verratti or Thiago Alcantata, but Sport suggests Herrera could be a more affordable alternative. United paid €36m (£31.1m, $40.4m) to sign him from Athletic in 2014.
Barcelona could also receive a boost as Herrera's contract at Old Trafford expires at the end of 2018.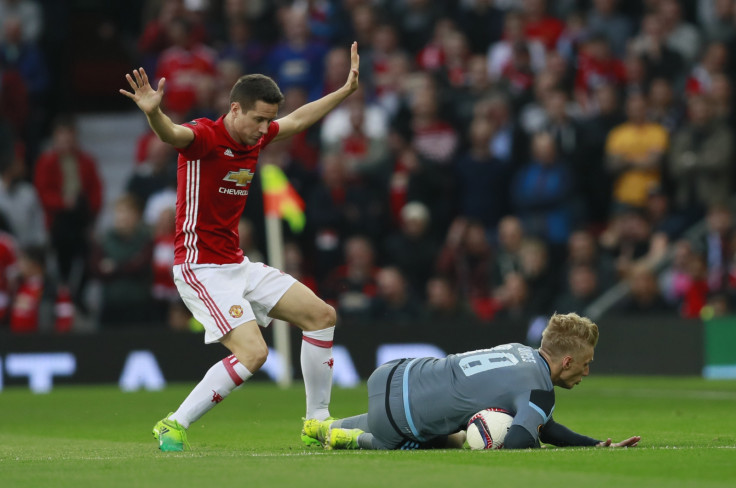 Sport says Mourinho is not keen on a sale and has given United officials orders to hand Herrera a new irresistible deal to keep him in the Premier League for the long-term.
Daily Mail reported last month that Herrera was set to be offered a £120,000-a-week contract after having become one of Mourinho's favourites. He won the Manchester United player of the year award and was also named man of the match in the Europa League final victory over Ajax.
Daily Mail claimed United have an option to extend Herrera's deal by another 12 months but the reported interest of Barcelona could now complicate those negotiations.