Catalonia is Not Spain - and it is Not Scotland Either
Spain's richest region deserves independence - and comparisons between Glasgow and Barcelona do no-one any favours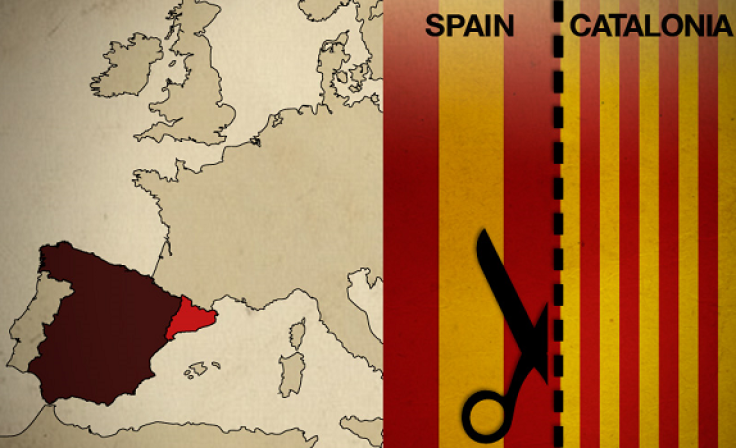 Earlier this month, Spain's prime minister, Mariano Rajoy, was asked whether he had discussed the subject of Catalan independence during a meeting with David Cameron. The question was borne of a widespread belief that Catalonia was simply a sun-drenched version of Scotland, and thus Barcelona's ongoing feud with Madrid had a clear resonance in this country.
Rajoy was unequivocal. Catalonia and Scotland are "absolutely and totally different" he said curtly. For perhaps the first time, the Catalan people agreed with him: the reasons which underpin Catalonia's desire for independence, a blend of historic, cultural, linguistic and economic factors, are unique.
Scotland may feel it is on to a winner with North Sea oil but it cannot compare with the economic power of Catalonia, and millions of Catalans feel this power is being drained by pig-headed ministers in Madrid. Although Catalonia is a self-governing community, it is forced to pay taxes to the central government - and shoulder a financial burden far greater than any other region.
As the industrial and commercial titan of Spain, Catalonia pays far higher taxes than any other regional community. It accounts for over 20 percent of Spain's GDP, and only 8 percent is ploughed back into it by the state. These figures are even more scandalous when one considers that the Catalan community represents 16 percent of the total Spanish population.
Then there is the political motivation for independence, a casus belli with a power above and beyond any financial figure. While the Scottish Assembly is a very modern creation, Catalonia's cultural and political institutions go back centuries: the Generalitat de Catalunya dates from 1359. Furthermore, the memories of repression and recrimination are still painfully fresh in Catalonia's collective memory.
The most recent episode of repression took place in the Francoist area between 1939 and 1975, while the nations of mainland Britain were coexisting in peaceful harmony. The fascist government's troops executed 4,000 Catalans including Generalitat president Lluís Companys i Jover, and imprisoned 30,000 more. For much of the last century Catalan culture was repressed, popular left-wing parties were banned, and the Catalan language was completely prohibited, with Spanish language and culture imposed in exchange.
And yet, after centuries of persecution, the people are still denied their true voice. The British government may have granted Scotland a referendum on independence next year, but Madrid has granted no such right to Catalonia; although the post-Franco constitution recognises Catalonia as a self-governing community, notionally allowed to accede to self-government, the only nation considered is the Spanish one and it is defined as indissoluble and indivisible.
A modern, international state
It has been proved beyond doubt that a Catalan state would be economically viable. In spite of national laws that limit the creation of regional economic policies, Catalonia has developed its own healthy social and educational systems; a powerful tourist sector; and national television and radio platforms. The industrial and commercial tradition of the country has pushed Catalan firms to adapt to the global economic reality - they export internationally and Barcelona is the headquarters of international firms such as Seat and CaixaBank.
The country has a strategic geographical position in the south of Europe; the port facilities, the aerial infrastructure and the communication network is perfectly attuned to high commercial and touristic demand. And then there is Catalonia's power as a sporting brand, cemented by the 1992 Olympics and taken to new levels by the recent exploits of Lionel Messi, Cesc Fabregas and their teammates at the Nou Camp.
In spite of all these factors, the Spanish state continues to treat Catalonia neither fairly nor democratically, a far cry from the reasoned, balanced approach London has adopted to the Scottish Question. Thus we, as Catalans, feel it is only fair the government of Spain allows us to hold our referendum next year. The country should have the freedom to decide, without fears or threats, if it wants to be established as nation with its own state - and unlock the potential which has been crudely suppressed for generations.
© Copyright IBTimes 2023. All rights reserved.