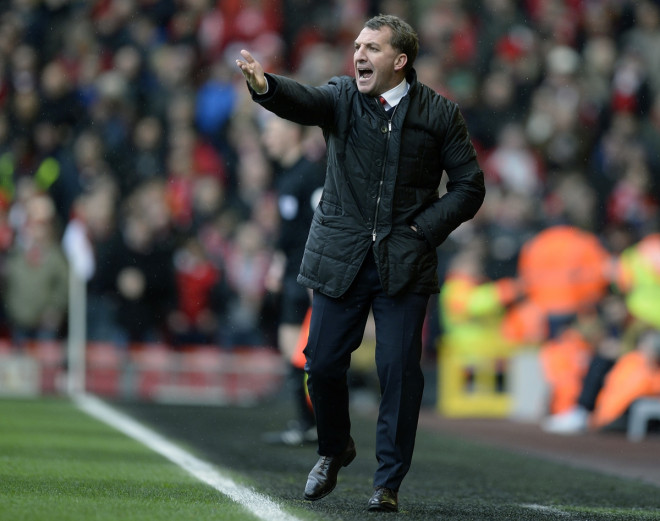 Barcelona are scouting Liverpool managaer Brendan Rodgers to take over at Nou Camp come the end of the season, according to the Sunday People.
New manager Tata Martino has failed to live up to expectations this season and the Catalans are looking at other options from across Europe to take over before the start of the upcoming season. Rodgers has done a brilliant job at Liverpool since his arrival from Swansea last season and his style of play is completely suited to the expansive style being deployed by Barcelona over the years.
His use of quick strikers by the likes of Luis Suarez and Daniel Sturridge ahead of fleet footed playmakers in the mould of Philippe Coutinho and Jordan Henderson has been an asset for Liverpool this season, who are gunning for the title after two decades.
The northern Irishman's contract with the Reds ends in 2015 but the former Swansea man is confident of staying and has insisted that there will be a lot of time for them to discuss this after the season ends in May.
"I am happy here. It is an incredible club – I love being the manager here," Rodgers said.
"I haven't got an agent so I don't have someone pumping stories out there about me not being happy. There will be plenty of time, come the end of the season, to sit down and talk about a new deal," he added.
Meanwhile, the shift of power has never tasted so good for Liverpool after their smashed Manchester United 3-0 at Old Trafford to keep their title hopes alive. The Reds rode on the back of two penalties from Steven Gerrard before Luis Suarez put the final nail in the coffin for David Moyes' side, in front of a crowd which has never seen such humiliation in over two decades.
The scoreline flattered the hosts, who could have been five down if Gerrard had scored his penalty and referee Mark Clattenburg had given the Reds another penalty for Michael Carrick's tackle on Daniel Sturridge in the box. Rodgers, who was in the heart of Liverpool's resurgence from seventh to the top will have to choose his options properly before signing a new deal.