Ivan Rakitic has been linked with a move to Manchester City and Manchester United in recent times but the Barcelona star has now revealed he was once close to joining Chelsea instead. The Croatia international said the Blues tried to sign him during his early days at Basel but he decided to turn down the offer because the Premier League giants offered him a place in the academy rather than in the first team.
Rakitic, 28, played for the Croatian national team but eventually grew up in Switzerland and progressed through the youth ranks of Basel until establishing in the first team. He played for the Swiss club first team from 2005 to 2007 before continuing his career at Schalke 04, Sevilla and Barcelona.
Yet, the current Barcelona star has now revealed that his football career could have been very different should he would have accepted an offer to join Chelsea when he was still a promising talent at Basel.
"There were some player who gave the step to the English football, like Jonas Elmer, but then they did not stay in the elite (Elmer joined Chelsea from Grasshoppers in the summer of 2005 before returning to Switzerland to years later). When you receive such an offer, one has to decide for himself what he thinks is the best," the Barcelona star said during a long interview with Spanish magazine Jot Down.
"In my case, I thought that being part of such a big team not to be in the first-team, but in the reserves or somewhere else, was not interesting. I preferred to keep growing and be at home. I saw that it was easier to reach the first team at Basel than at Chelsea. My plan was to go step by step and, besides, the offer (from Chelsea) was not (lucrative) enough to go there two years and then retire."
Rakitic admitted that turning down a big club like Chelsea had a risk but now he can't regret his decision after having enjoyed a very successful career until becoming in arguably one of the top European players in his position.
"Maybe if I had joined Chelsea everthing would have gone perfect but then the real happiness was also to stay at home," Rakitic said. "However, (turning down Chelsea) I could as well have stayed in Basel and end working with my father in the construction. Apart from Jonas (Elmer), I also have a friend who chose to stay when he received offers and now he is playing in the fourth division. There is no an instructions manual to tell you which step you have to take (to succeed) in football."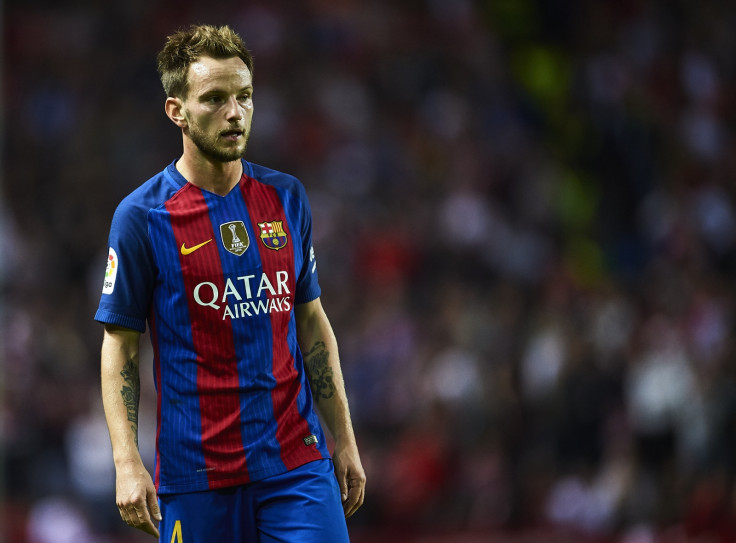 Rakitic's steps to the top have been quite exemplary though. He thrived at Schalke and Sevilla before being recruited by Barcelona in the summer of 2014 to fill the huge gap left by Xavi in the middle of the park. The Croatia international admitted during the interview that playing for the La Liga giants was always his dream because the Catalans share colours with Basel but refuse to see himself as Xavi replacement.
"First point: replacing Xavi? That doesn't exist," he said. "Secondly, I would like not to be compared with anyone, I want to be myself and give the team what I can. I don't dribble like Leo, score like Luis, give passes like Andres, I'm not always switched on like Pique, but I think I add my qualities to the team."
Rakitic played a crucial role for Barcelona in his first two seasons at the Nou Camp but has seen his playing time restricted during the first part of the current campaign, following the summer arrivals of Andre Gomes and Denis Suarez.
Manchester United and City have thus been linked with his services as a result but the player has said in recent days that his desire is still to stay at the Nou Camp for the long-term and even sign a new deal.
Asked about how he deals with the rotation policy of Luis Enrique, he said: "It's the manager's plan and you have to understand that. I would have liked to play more minutes, but it's Luis Enrique's decision, he's in charge. I try to show him that I'm needed even when Barcelona are winning, even if sometimes he believes he has to give me break. I have to show that I am always ready to give my best. That's why during the summer I changed some routines to be fitter. I have to prove him that he can count on me and if it's not possible [to play], to make sure he knows I'm at 100%."