Ivan Rakitic has put an end to the speculations linking him with a move away from Barcelona after revealing that he is likely to continue at the Nou Camp for the long-term. Manchester United and Manchester City have been linked with his services in recent times but the Croatia international said that he is instead ready to hold talks with officials from La Liga giants to commit his future to the club with a new deal.
The 28-year-old midfielder was a regular for Luis Enrique during two seasons at the Nou Camp, helping Barcelona to win the two La Liga titles, two Copa del Rey crowns and the Champions League 2015-2016.
However, his future at the club has been under scrutiny since the summer arrivals of Andre Gomes and Denis Suarez.
Mundo Deportivo then reported that all Manchester United, Juventus, Chelsea and Real Madrid expressed interest in the midfielder and those speculations have resurfaced after Rakitic appeared to have fallen out of favour with Luis Enrique in the start of the new season.
Yet, the former Sevilla star is yet to start a La Liga game since the El Clasico against Real Madrid on 3 December.
However, last month reliable Mundo Deportivo journalist Francesc Aguilar reported that, despite Jose Mourinho still trying to lure him to Manchester United, the player was still likely sign a new deal at Barcelona – as president Josep Maria Bartomeu has publicly said that they want to commit his long-term future to the Nou Camp.
Rakitic has now all but confirmed those reports, saying that his idea remains to sign a new deal at Barcelona despite admitting he is not 100% happy with the lack of playing time.
"I am looking forward to sitting down with the club officials, I want to renew my contract and stay here for many years," Rakitic said in the mixed zone with the reporters after making a rare starting appearance during the Copa del Rey 1-0 victory over Real Sociedad on Thursday night.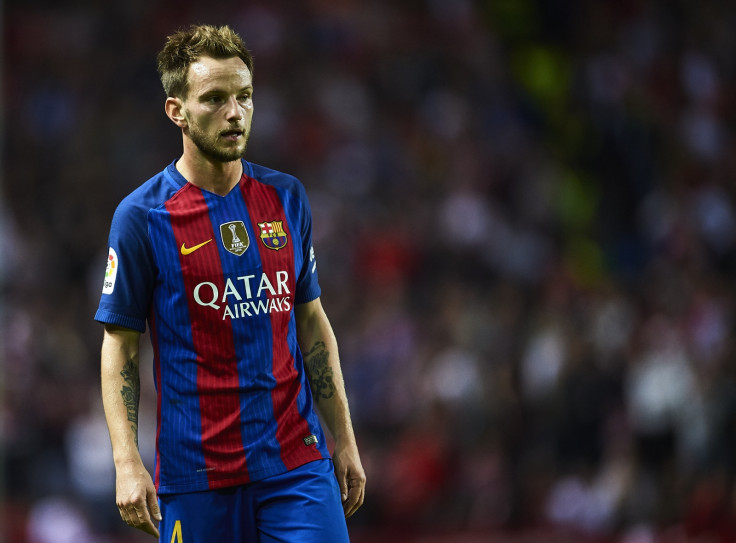 "The trust with the manager and the people of the club remains, nothing has changed. The boss knows that I am not happy when I am not in the pitch because is the one who knows me best,"
"Of course I'm worried because I live for football, I work very hard to give my best but then the manager has to decide. We are more than twenty players and wall want to play so we have to understand it. I am not 15-years-old, the boss doesn't need to explain things to me. I have to work every day. I have to work, I am working hard, and I am very calm. I want to make the most of my opportunities," he said.
Earlier this month Croatian media outlet Jurtanji reported that Rakitic could even make a surprise move to Manchester City during the current transfer window – after he was left out the squad for the 1-1 draw with Villarreal.
However, Luis Enrique already then played down that speculation while insisting that Rakitic remains a key part of his plans.
"No, (his absence from the squad) has nothing to do with (a potential move to Manchester City). It's up to me to decide the squads and the teams. That's my job. Anyway, information that comes out in the media are not reliable the 25% of the times. Whether they come from Croatian, Spain, England or Italy."