Barcelona striker Luis Suarez open to re-joining Liverpool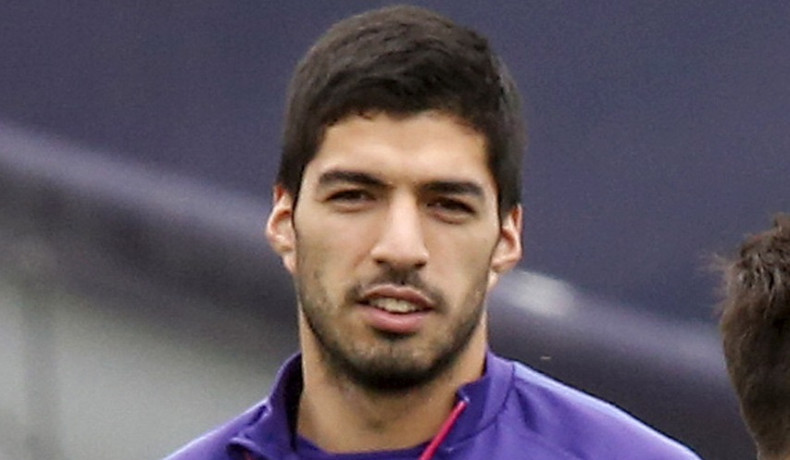 Luis Suarez will only re-join Liverpool should he return to English football, the Barcelona forward has revealed after returning to Anfield for the first time since leaving the club in the summer transfer window.
Suarez featured in the Liverpool FC Foundation All-Star charity match between teams picked by Steven Gerrard and Jamie Carragher, with the Uruguay international playing in the second half alongside former Reds forward Fernando Torres.
Both players received a warm reception from the Liverpool fans in attendance despite the manner of their departures to Barcelona and Chelsea respectively, and Suarez admits that same support would see him return to Merseyside should his career take him back to the Premier League.
"You never know [what will happen] in football, but if in the future I play in England again, I play with the Liverpool shirt on and not another shirt. Yes, of course, because it's unbelievable, it's amazing for me. Everyone who's played for Liverpool knows how important the supporters are. Now they know they are in my heart," Suarez said.
"It's always nice, not just to come back to Anfield, but to come for a great game, for all the players, for the supporters, for the foundation and for Stevie - it was a special game."
After helping Liverpool achieve Champions League qualification last season, Suarez joined Barcelona for £65m where after serving his Fifa ban for biting Giorgio Chiellini he has excelled, scoring the winner in the recent El Clasico derby win over Real Madrid.
The arrival of Suarez from Ajax in the January transfer window of 2011 was followed by Torres' move to Chelsea just three days later meaning the pair were unable to strike up a partnership. But the charity game on 29 March represented the first time the pair have played together, an opportunity which Suarez relished.
"It was great for me," explained the 28-year-old. "Four years ago when I arrived here for Liverpool, I crossed my fingers to play with Fernando and he left three days after I signed. Today was a great day for all the players, but for me and Fernando it was a great chance to play together."