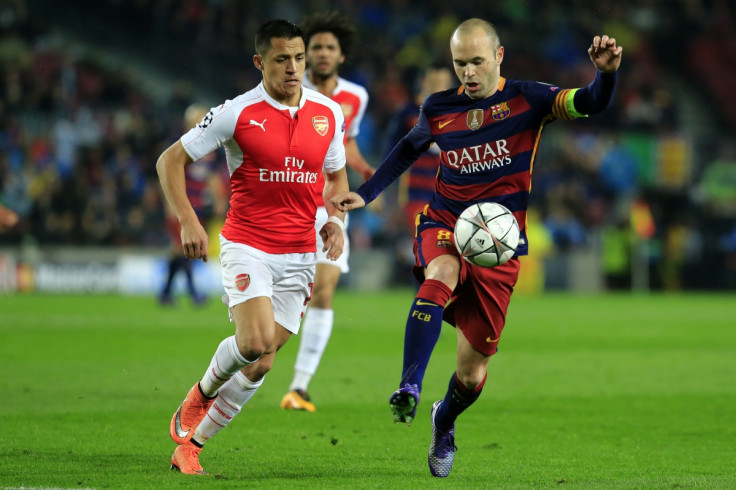 Andres Iniesta's agent Ramon Sostres has confirmed to Mundo Deportivo that the Barcelona captain has received a lucrative offer from an unnamed Chinese club to leave the Nou Camp at the end of the season. But the Spanish midfielder reportedly turned down the offer as he wants to remain at Luis Enrique's side until at least the end of his current contract in 2018.
Iniesta's teammates Javier Mascherano, Arda Turan and Dani Alves have all been linked with a move to the Far East in recent months after the Chinese Super League smashed transfer records with the acquisition of other major European stars like former Chelsea midfielder Ramires, Jackson Martinez and Alex Teixeira in deals worth £25m, £31m and £38.4m respectively.
Mundo Deportivo claims Iniesta was the latest Barcelona star to be tempted by lucrative Chinese offers but he rejected the proposal, having done the same with similar offers from Dubai.
The Spanish midfielder's agent told the publication that a Fifa agent from China had recently contacted him to express an interest prising him away from the Nou Camp to the Far East.
Iniesta has recently turned 32 and wants to remain at Barcelona until the end of his contract in 2018, a decision he hopes will boost his World Cup chances. At 34, he may consider following in the footsteps of former captain Xavi Hernandez and embark on a new experience in a minor league like Qatar, the MSL or China.
Mundo Deportivo claims Barcelona respect Iniesta's rejection of the China proposal as sources at the club are of the view the Spaniard remains "an icon" for the La Liga giants and they will not negotiate his departure at any price.