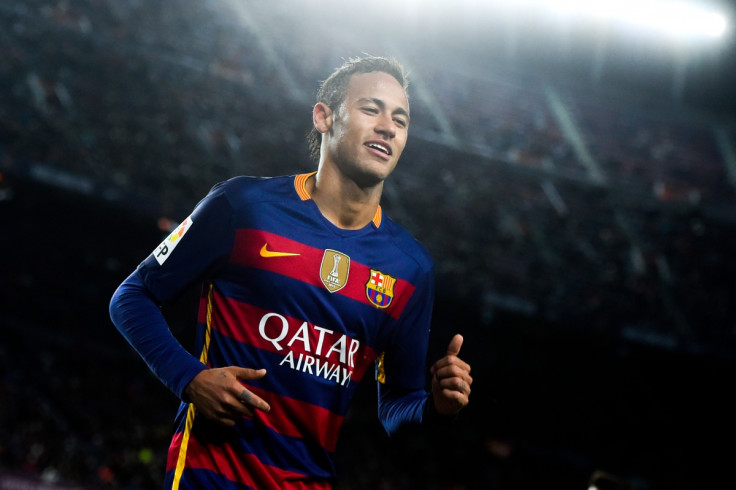 Barcelona want to increase Neymar's release clause to at least €220m (£173.6m, $250.6m) in the new deal that the Brazilian international is expected to sign at the end of the current campaign, according to Mundo Deportivo. The Spanish publication claims that the club are ready to reward the 24-year-old with a pay rise but are likely to increase his fee after Manchester United signalled they would be ready to match his current €190m price tag to lure him to Old Trafford.
Neymar's future at the Nou Camp has been under scrutiny since last summer due to delays in negotiations with the club over a new deal. Barcelona, nevertheless, are reportedly ready to match his salary demands but are unable to do so until July due to the club's financial rules which also prevents them from making any signings during the January transfer window.
The situation has sparked rumours about the star making a big money move elsewhere after United, as the player confirmed, tried to secure his services last summer.
Neymar's father, speaking in court in early February during the ongoing investigation into the player's transfer from Santos in 2013, revealed that the Red Devils are still interested and would be happy to settle his current release clause of €190m.
The player's agent, Wagner Ribeiro, said that PSG would not have any fiscal difficulties matching Neymar's clause either while adding that his client could be tempted by a move to the Ligue 1 billionaires.
So Mundo Deportivo now claims that Barcelona want to raise his release clause to at least €220m to ward off those suitors and keep Neymar at the Nou Camp for the long-term.
The deal, which would run until 2021 and is expected to be signed this summer, would put Neymar's buy-out clause only behind Lionel Messi's which is set at €250m.