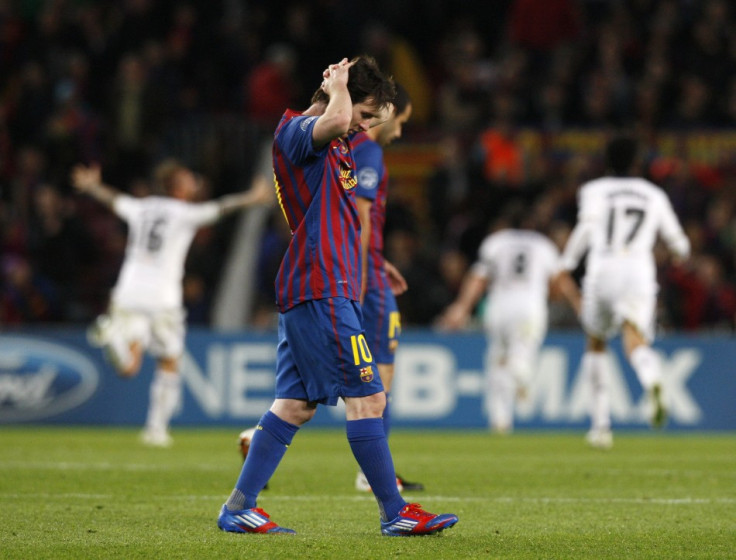 A 9 year old Irish boy, Zak Gilsenan, has shot to footballing prominence after earning a spot in Barcelona's youth academy. The youngster, being referred as the "Irish Messi", caught the eye of the Spanish giants after he scored seven times, in a trial match in Spain.
Gilsenan will be training at FCBE Scola - the academy that trained present first team stars like Lionel Messi, Xavi and Andres Iniesta.
"I know Zak is young to be doing this but kids are like a sponge at this age. People say we are mad but in Barcelona he will be educated in the best footballing techniques. All we can do is go and see how it develops. We know it's ruthless over there. We don't want him turned into a machine, we just want him to enjoy it," Zak's father, Stephen Gilsenan, was quoted as saying by The Independent. The father also added that his son had attracted attention from Tottenham.
"We were living in Australia when Zak was spotted by Spurs, who were running football camps over there. We came home with the intention of letting Zak go to Spurs, but in the meantime we had a call from Barcelona," The Sun reported Gilsenan as saying. The boy's parents, who presently stay at Castleknock, have declared themselves ready to move to Spain, for the sake of their son's footballing career.
This is really not the first time young footballing talent from around the world has been compared to and tagged as a "future Messi". In April, Yahoo Sport announced Barcelona had signed an 11 year old Japanese boy - Takefusa Kubo - the "Japanese Messi". The report claims the boy has already begun to train at La Masia, Barcelona's famed training ground.
It doesn't end there. There was also an earlier IBTimes UK report that spoke of another possible prodigy - from Cameroon - who had signed for French second division club Angers SCO. Only, in this case, the player who signed was Lionel Messi! It turned out the youngster had the same name as the Argentinean star!
In any case, Barcelona are known for recruiting talent at a very young age and training them not only in the intricacies of their footballing philosophy but also in the club's values, beliefs and history, effectively creating a footballing army of Catalans.