Las Palmas general director, Toni Cruz, has confirmed they have rejected a formal offer from Barcelona for centre-back Mauricio Lemos but suggested that the club will be open to negotiate his departure for the right price. The club chief confirmed the player's release clause is currently set at €30m (£23m, $33.7m) after they secured his services from Rubin Kazan last month.
Local publication Canarias7 broke the news earlier this week when it reported Barcelona launched a bid worth €4m, which could rise up to €12m with add-ons for the 20-year-old defender.
It is well known that manager Luis Enrique is in the market for a centre-back to partner Gerard Pique ahead of next season but the name of Lemos looked then a surprising one, having previously been linked with world-class stars like PSG star Marquinhos or Athletic Bilbao's Emeric Laporte. Yet later reports revealed that the interest to secure Lemos is a gamble for the future as the idea of Barcelona would be to get him now to send him on loan somewhere else to continue his development.
Nevertheless, the U-20 Uruguayan international has just played during the second part of the season in La Liga after Las Palmas got him on loan from Rubin Kazan during the January transfer window, before getting him on permanent basis last month in a deal reportedly worth €2m.
Las Palmas, however, believes that his fee could rise in the future and as the general director confirmed they decided to turn down the proposal from Barcelona after being deemed as "insufficient".
"Yes, Barcelona have made a formal offer to sign him," Toni Cruz admitted to Cope. "I am not going to reveal the amounts or the conditions but we considered that it was not enough to accept it and so we told Barcelona. The relations between the two clubs are fantastic."
"During the January window we got Lemos on loan but with an option to buy him on permanent. Due to his performances he convinced us to activate that option and we also reached an agreement with the player to get his rights. Now he belongs to us and his release clause is set at €30m."
The club chief, nevertheless, suggests that Las Palmas are eventually open to negotiate his departure for something lower."The releases clauses are just are limits to begin the negotiations. We do not have an amount in mind (to consider enough to cash-in with the player). Lemos is an important player for us and we believe his value is going to rise."
Some reports claimed that one of the reasons for Las Palmas to turn down the Barcelona proposal was that the Catalans acted in an "arrogant manner", approaching the player before the club. Cruz admits their disappointment but said the relationship between the club remains good and that will not influence the sale of Lemos.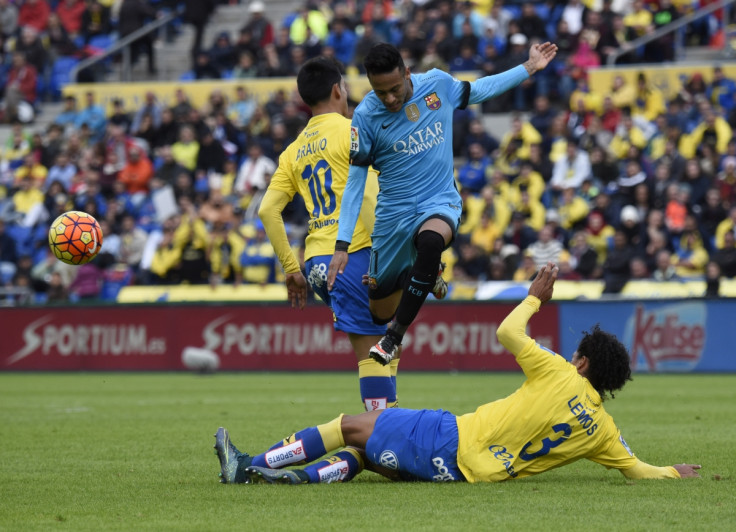 "Barca spoke to the player (before that with us) and that has bothered us a little bit but we understand that there are many people involved in the negotiations. We believe that there has been a small mistake but nothing that can not be understood in a market so complicated as football."
Lemos himself, meanwhile, earlier this week admits his pride about the talks linking him with a move to the La Liga champions. "That there is talk about this makes me proud," he said as quoted by Sport. "To think that it is just two years since I made my debut for Defensor. The coach [Setien] told me when he arrived that I was one for the future. I did not imagine I would adapt so quickly. To play against Barcelona and Real Madrid, who I had been watching on TV, was incredible."
"My idea is to stay at Las Palmas. If this about Barcelona is true, I cannot tell you what might happen. The directors told me that if there was a good offer, they were not going to block anything."