Barcelona transfer news: Lionel Messi admits dream of returning to Argentina to play club football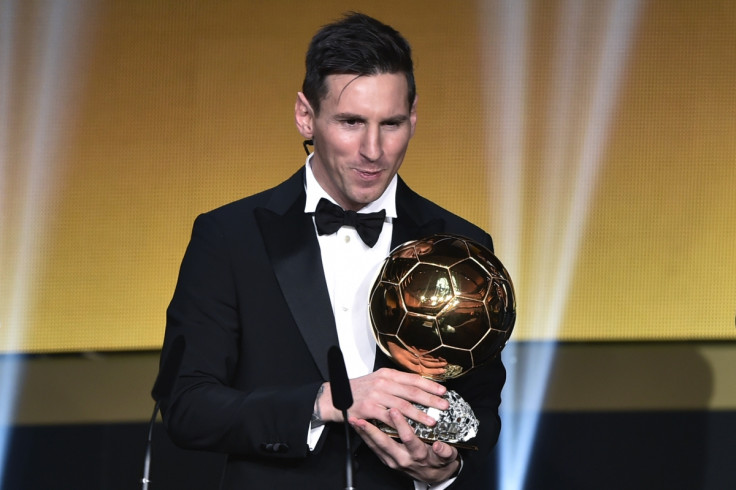 Lionel Messi has revealed his "dream" is to play club football in Argentina. The 28-year-old left his homeland as a youngster to pursue his professional career in Spain with Barcelona.
But the diminutive forward – who won the Ballon d'Or for the fifth time on 11 January – has revealed his ambition is to play for a side in Argentina.
"I've always said that. It was always my dream when I was a boy, though I had to leave at a very early age because of my situation and it didn't happen," Messi told Fifa.com. "I had to go to Europe, start out with Barcelona and make my career there. But I would like to return to Argentine football one day. What happens after that, only God knows."
The Barcelona star was linked with a move away from the Nou Camp during the earlier stages of manager Luis Enrique's time in charge. However, Messi has revealed he was never bothered by those reports and always believed he would return to his best form at Barcelona.
Asked how his fortunes have improved so dramatically over the last 12 months, Messi explained: "Well, that's football isn't it? Anything can happen in football, and in a lot less than a year as well. I stayed calm the whole time, though.
"I always said that I was fine and that I was happy where I was. I just kept on that way and luckily it ended up being a very, very good year for us."
Messi admitted he initially struggled to adapt to the coaching methods of Enrique, but has subsequently formed a frightening-looking attacking triumvirate alongside Luis Suarez and Neymar at Barcelona, known to fans as the MSN.
"I think it was a bit tough to begin with. It's always hard to change things. But once we started doing what we wanted to do, what the coach wanted to do, we gradually began to improve and perform better and better. Fortunately, we had a great year," the Barcelona man explained, referring to their La Liga, Copa del Rey and Champions League triumphs of 2015.
© Copyright IBTimes 2023. All rights reserved.