Barcelona transfer news: Neymar's father rules out Real Madrid transfer for Manchester United and PSG target
Neymar's agent earlier confirmed three clubs are interested in signing Barcelona star.
Barcelona star Neymar's father has revealed there is "zero" chance the 24-year-old will leave Camp Nou for Real Madrid. He went on to reveal the Brazil international is attracting interest from clubs across Europe and confirmed "various clubs" are interested in signing the forward.
Neymar's contract with his current employers will run down in 2018 and is yet to sign an extension to continue with the La Liga winners. Barcelona chief Susana Monje issued a warning to potential suitors that the club are not willing to let one of their star players leave this summer.
One of Neymar's agents, Wagner Ribeiro, confirmed three clubs are interested in signing him and are ready to meet the player's world-record £157m ($210.3m) release clause. According to Spanish publication AS, Manchester United, Paris Saint-Germain and the Champions League winners are all keen on securing Neymar's services.
"The possibility of him ending up there (at Real Madrid) is zero," Neymar Sr told Fox Sports Brasil, as quoted by Sky Sports.
"There's lots of speculation and it's clear he's become mixed up in all that. People know that there are various clubs interested in him for his football, but they don't want to say that he's talking to them or having any dealings."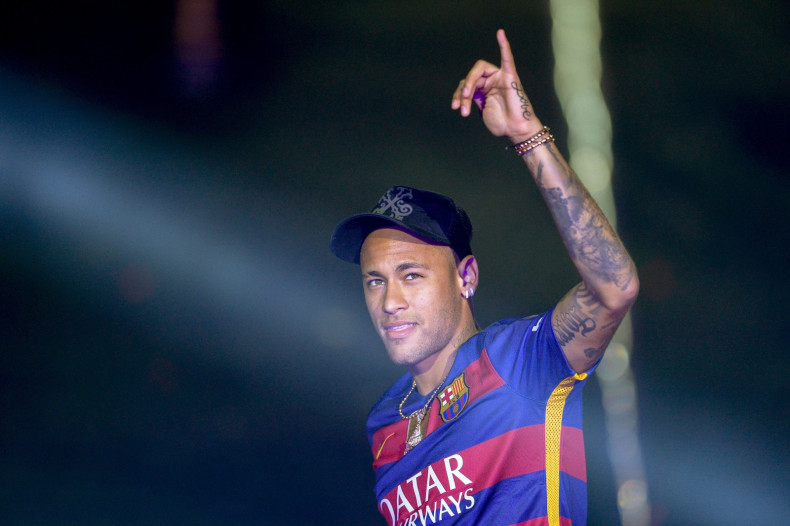 The latest comments could come as a timely boost for Manchester United, who are reportedly keen on landing the talented attacker. However, Neymar Sr went on to admit the Brazil star is happy at Barcelona and he has to honour the contract he has with the Spanish champions.
"Neymar's owners are Barcelona. Any proposals, any notifications, or any formality that comes in respect to Neymar, without question passes through Barcelona and Barcelona alone. He's still under contract with the club and they know everything that's going on," he explained.
"People have said 10,000 different things about my son. Neymar has a contract at Barcelona, and he has two years left. That's the only certainty. He has to obey that contract - besides, he's happy at the club. The speculation will go on, like it has been for a while, but everyone's used it by now."
In the 2015/16 season, Neymar scored 31 goals and registered 20 assists in all competitions for Barcelona.