Barcelona president Josep Maria Bartomeu has confirmed Samuel Umtiti will be the club's first signing of the summer, having agreed a €25m (£20.9m) deal with Lyon for his services. The club chief was coyer when questioned about the arrival of Denis Suarez, but admitted the return of the Spanish midfielder was a top priority for the summer, along with a new number 9.
Lyon president Jean-Michel Aulas revealed earlier this week that the French international could leave the club during the current transfer window, following reports in L'Equipe that the Catalans had already agreed to pay €30m for his signature.
Bartomeu has now revealed that a deal between the clubs was completed several days ago, but Barcelona will pay just €25m for the defender. However, the move will not be official until Euro 2016 ends, as the player still needs to undergo a medical and iron out personal terms of the contract.
"Some days ago, Barcelona reached an agreement with Lyon for Umtiti for a fee of €25m. It will not be official, however, until he comes to Barcelona for a medical," the president said, just hours before Lyon announced the deal on their club website.
Barcelona boss Luis Enrique has been after a centre-back to give Javier Mascherano competition for a spot alongside Gerard Pique for months. Marquinhos and Aymeric were said to be his lead choices, but the club have instead opted for a lower-profile figure due to the high fees being demanded by Paris Saint-Germain and Athletic Bilbao respectively.
Bartomeu has revealed that the club only have €60m, plus any money generated from sales this summer, to bolster their squad for next season. This means following the move of Marc Bartra to Borussia Dortmund for €8m and the signing of Umtiti, they have €43m left in the transfer kitty.
Barcelona are widely known to be keen on re-signing of Denis Suarez from Villarreal and the addition of a back-up for the MSN attacking trio as their next targets.
The current La Liga champions have a €3.5m buy-back option to secure Suarez's services, and it has been widely reported they were just waiting for the first week of July to trigger it. However, Bartomeu has now revealed that a deal for the Spaniard is not complete, despite the club's technical director, Robert Fernandez, claiming that any return was just a matter of time.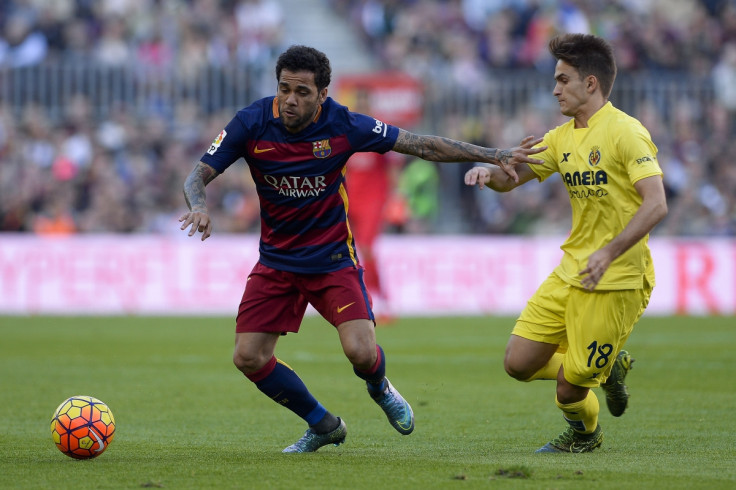 "[The deal to sign Suarez] has not been completed, but it is true that we would like him to return to the club," Bartomeu said, before adding that the club are also in the hunt for a number 9.
Kevin Gameiro, 29, is reportedly the top name on their shopping list, ahead of youngsters like Luciano Vietto and Gabriel Jesus. Bartomeu refused to name any names, but admitted they were happy to sign either a veteran or a younger alternative in an attacking role.
"We are looking to sign a striker. There are two options. Signing a young striker with potential who would cost us some money or signing an older one who would help back our attacking trio. The numbers are different. If we sign an older striker to be on the bench it doesn't make sense to pay a lot of money, but for a young player it makes more sense."
Asked specifically about the potential signing of Gabriel Jesus, amid reports of a transfer battle with the likes of Real Madrid, Manchester United and Inter Milan, he said: "I can neither confirm nor deny anything, but I can say that I have seen him play for Palmeiras many times and he is a great player. This is only my opinion as a football fan but I won't say whether we are interested or not because if is true it can affect the negotiations and if I say that is false it looks that I am turning him down. He is a good player. If you see him you can see that he is a different class of player."