Barcelona transfer news: Agent reveals La Liga side made huge offer for Juventus star Paulo Dybala
Gustavo Mascardi says the 22-year-old star wants to establish himself with the Serie A giants.
Argentine is said to be the Catalans' top priority to replace Neymar should the Brazilian leave.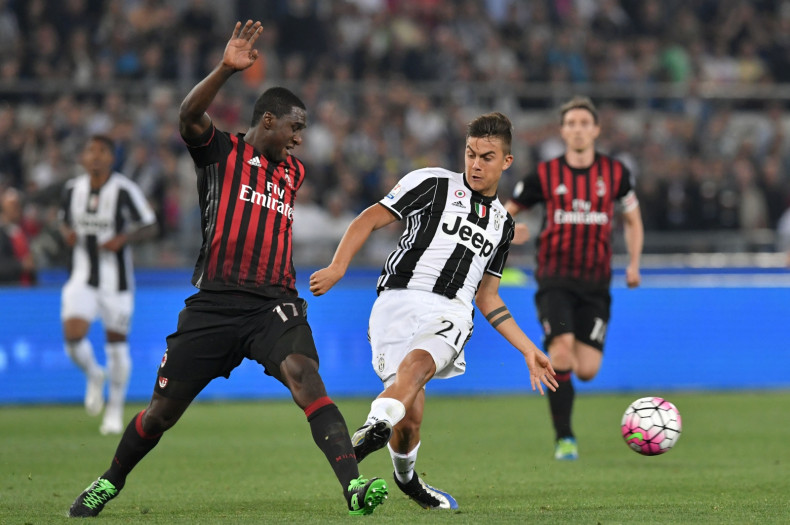 Barcelona recently tabled a bid of €80m (£66m, $88.6m) to sign Paulo Dybala, the founder of the agency that represents the Juventus star has revealed. Gustavo Mascardi added that the Argentine turned the proposal down as he still wants to establish himself with the Serie A champions, having only joined them last summer.
Mascardi's revelations came just days after Mundo Deportivo revealed Dybala was Barcelona's top choice to replace Neymar if he were to leave the Nou Camp over the coming transfer window, amid reported interest from Paris Saint Germain, Manchester United and even Real Madrid in the Brazil international's services.
Dybala was linked with a move to Barcelona last summer after Palermo president Mauricio Zamparini launched a public auction to get the most for his employee.
Manchester United, Arsenal and Chelsea were all mentioned as possible destinations, but Juventus beat the lot after paying €32m plus €8m in add-ons to fill the gap left by the departure of Carlos Tevez to Boca Juniors.
But Mascardi, founder of the prestigious Grupo Mascardi that also represents Juan Manuel Iturbe, revealed Barcelona have made a renewed attempt to sign Lionel Messi's compatriot following his impressive debut campaign at Juventus. Dybala scored 23 goals across all competitions, including 19 in Serie A to lead Juventus to the title.
"When I speak with Paulo and his agent [Pierpaolo] Triulzi, I have proof that the guy is on the right track. Last year Inter and Milan also wanted him but he was right to choose the club that would give him more guarantees [and fit better] with his technique. His career at Juventus has just begun," Mascardi told Gazzamercato, a website specialising in transfers run by La Gazzetta Dello Sport.
Asked whether Dybala would stay at La Vecchia Signora in the long term, he continued: "The transfer market can offer a lot of temptations but Paulo has shown himself to have clear ideas. It's true that recently Barcelona made an approach for [Dybala], with a bid of double what the Bianconeri paid for him last summer. However, the player's idea is to consolidate his experience at a club that is giving him the opportunity to succeed at the highest levels."
In February this year Barcelona legend Xavi Hernandez urged his former club to sign the Argentine, saying he would be a perfect fit for Luis Enrique's passing style.
The former Barcelona midfielder told Mundo Deportivo: "I really love two players who I think have the DNA to play at Barcelona: Marco Verratti and Paulo Dybala. They are amazing and would adapt really well to the [Barcelona] machine because of their quality and style. I see them as potential players for Barcelona."