Barcelona 'turned down' summer chance to sign Kylian Mbappe in 134.6m deal
Spanish agent Minguella says that the Frenchman was ready to snub Real Madrid and PSG for Barcelona.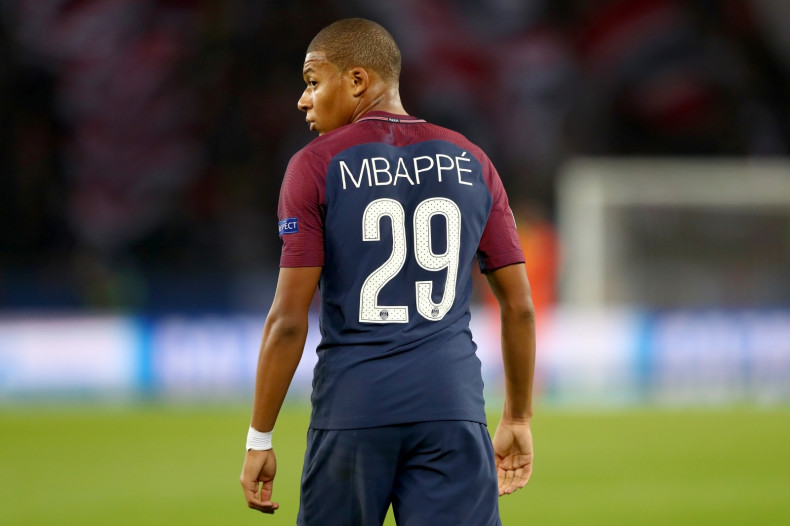 Prestigious Spanish agent Josep Maria Minguella has revealed that Barcelona turned down the chance to beat Real Madrid and Paris Saint-Germain to the signing of Kylian Mbappe during the summer transfer window in a deal worth €150m (£134.6m, $177.4m) including add-ons.
Minguella was the agent who brought Lionel Messi to the Barcelona academy at the age of 13 after learning that the Argentine needed a club to pay for a treatment to correct his growth hormone deficiency.
The famous agent convinced the La Liga giants to give Messi a trial and later drew up the famous contract signed on a napkin and in the presence of former club technical secretary Carles Rexach on 14 December 2000.
Minguella also represented other major stars like Pep Guardiola, Hristo Stoickhov, Rivaldo and Romario during his long-career and led negotiations for Barcelona to sign Diego Maradona in 1982.
The Spaniard has revealed that earlier in the summer he offered Barcelona the chance of signing another potential Ballon d'Or winner in Mbappe, ahead of Neymar's departure to Paris Saint-Germain.
Real were also linked with the Frenchman but Minguella says the 18-year-old forward was ready to snub both Los Blancos and even Paris Saint-Germain to play alongside Messi at the Nou Camp.
"Barcelona had Mbappe's signing in their hands when it was known that Neymar was leaving. [They could have signed him] for €120m plus €30m in add-ons," Minguella revealed during an interview with Cope.
"I talked to his father and, when the boy heard that Neymar was leaving, he said that he just wanted to go to Barcelona. He said he did not want to go to Paris and neither wanted to join [Real] Madrid if they were keeping those three in the attack [Cristiano Ronaldo, Gareth Bale and Karim Benzema]. I was given his father's phone and he explained me everything. However, Barcelona was focused in Dembele. We will see the carer that makes one and the other," Minguella lamented after Mbappe has enjoyed an impressive start to the life and PSG while Dembele is yet to play a game for Barcelona since September due to an injury.
"This was on 29 July 29 when Barcelona was in Miami to play the [pre-season friendly] game against Real Madrid. I told to one close friend of [Barcelona president Josep Maria] Bartomeu that Neymar was leaving to PSG as I had personally told him earlier in May Neymar. He replied that he still hoped he would stay."
"When I learn that it was the possibility to sign Mbappe, I told to myself that I was going to bring him to Barcelona because he is the [next] phenomenon. But Barcelona chose Dembele. Mbappe did not want to go to Madrid or Paris [at the time]. The father and the player were like crazy for him to play with Messi."
Barcelona eventually opted to sign Ousmane Dembele from Borussia Dortmund instead while Mbappe swapped Ligue 1 champions Monaco for PSG on a season-long loan with an option to make the deal permanent for around €180m.