Former Barcelona midfielder Michael Laudrup feels players at his former club will have a few doubts on their minds heading into a crucial week in their season after the 2-1 loss to arch rivals Real Madrid.
Goals from Karim Benzema and Cristiano Ronaldo gave the capital club a 2-1 win at the Camp Nou on 2 April, after Gerard Pique had given the home side the lead in the 56th minute. Fresh from their first defeat in 40 competitive fixtures, the Catalan giants host Atletico Madrid in the first leg of the Champions League semi-final on 5 April.
Laudrup believes Barca are unlikely to let slip their six-point advantage at the top of the league table but admitted that he is curious to see how they react to the Clasico defeat. "Knowing Barcelona and the Catalans there will be a little doubt," Laudrup told Sky Sports.
"Just one loss can create doubts, we will see in the coming week. I still think the league is done, but I want to see the impact in the coming games. Real deserved the win. In the second half they were the better team, even going down 1-0, then down to 10 men. Real come out with a lot of confidence while Barcelona have to play Atletico next," he added.
Thierry Henry praises Zidane
Former Barca forward Thierry Henry praised Real boss Zinedine Zidane's tactics in his first El Clasico as manager.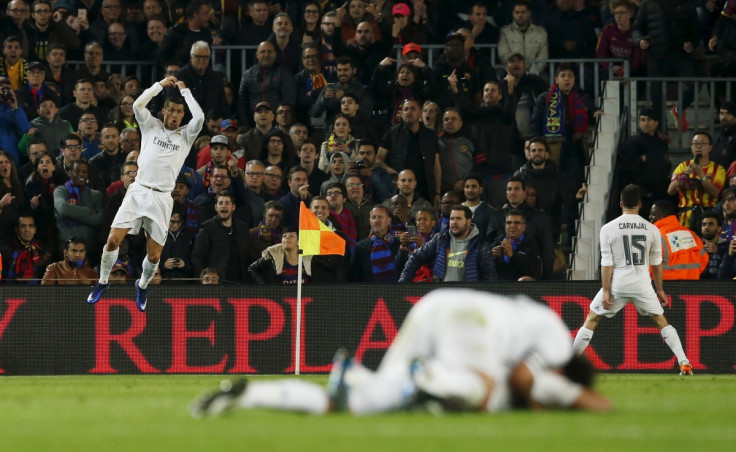 "I like the way Zidane set up the team. They were not scared, they put pressure on when they needed to and kept their composure at 1-0 down," the Frenchman said.
"Zidane understood he had to take care of the midfield, especially against Barcelona. People wanted to know if tactically he could do something against Barcelona and he did."
The former Arsenal striker added: "You never know, but I don't think Barcelona will let the league go away. The key game is against Atletico, you never know what can happen and that could have an effect on the league, but I think they will be OK."