FC Barcelona superstars including Lionel Messi and Neymar are due to meet Israel's President Shimon Peres, after playing football with youngsters in the troubled West Bank.
The Spanish champions sparked scenes of delight as up to 25,000 Palestinians flocked to see the team take part in a "training camp for peace" at a stadium in the town of Dura.
Players including Messi, the world's best player, and Neymar, the Brazilian wonder-kid, also visited the birthplace of Jesus, in Bethlehem, during their visit.
The visit was labelled "the most important event in the history of Palestinian sport," by Palestinian officials on Saturday.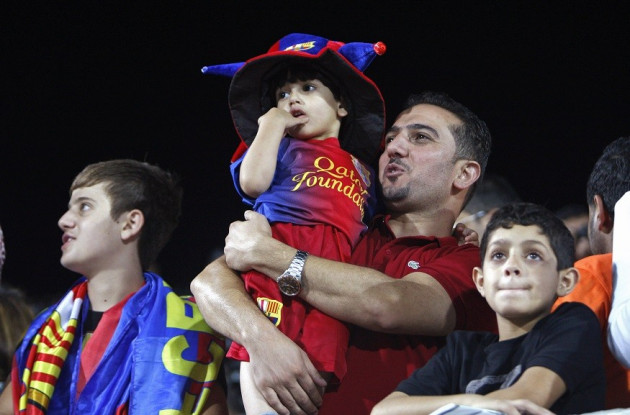 Today, the players will take part in a similar session with children in the Israeli capital, Tel Aviv, before meeting President Peres.
Speaking on the visit to the West Bank, where Palestinans live under tight Israeli sanctions, Barcelona midfielder Andres Iniesta said, "The goals are important but it's also crucial to educate children and try to bring them together."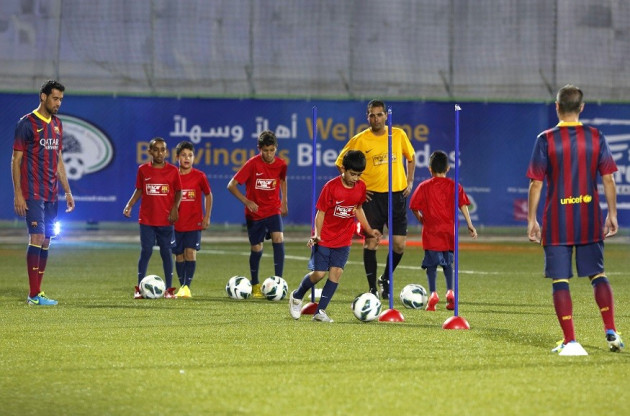 "It's great to see Barcelona, Messi, Xavi, Iniesta and Neymar in Palestine. This is my lucky day," said 17-year-old Fadwa from Bethlehem.
Jibril Rajoub, the president of the Palestinian Football Association, said he hoped that when Barcelona visit again, it would be in a "an independent Palestinian state alongside Israel".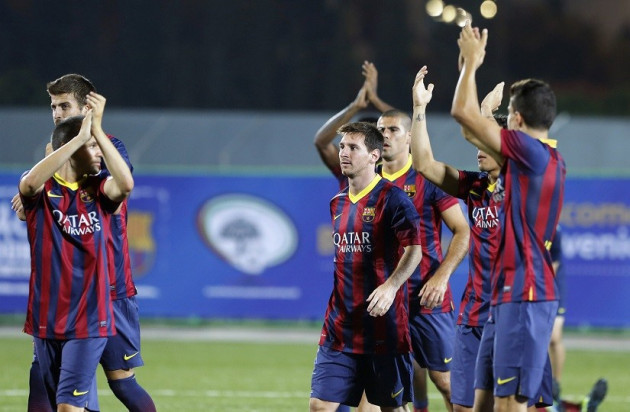 "Sport is the best way to overcome hate and hostility," said Rajoub, describing the visit as an "historic day".