Rafael Nadal has confirmed "everything went great" following surgery to remove his appendix on Monday 3 November.
The Spaniard was diagnosed with appendicitis on Sunday 5 October but postponed his operation in an attempt to play the ATP World Tour Finals, which begin in London on Sunday 9 November.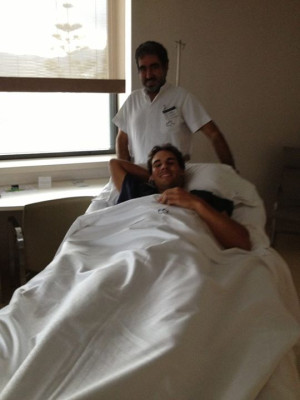 Even though the world number three managed to play both the Shanghai Masters and the Swiss Indoors in Basle while taking antibiotics, last week he pulled himself out of both the Paris Masters and the London tournament confirming he needed to have the operation.
The Spaniard is expected to return to action at the World Tennis Championship exhibition event in Abu Dhabi from 1-3 January after confirming the operation was a success.
"Everything went great. Thank you very much for your support. Big hug!" Nadal said on his official Facebook account.