Barclays bank is opening its doors to startups and entrepreneurs to help create new ways of tackling its biggest challenges, as improving technology and its impact on our lives disrupts big business.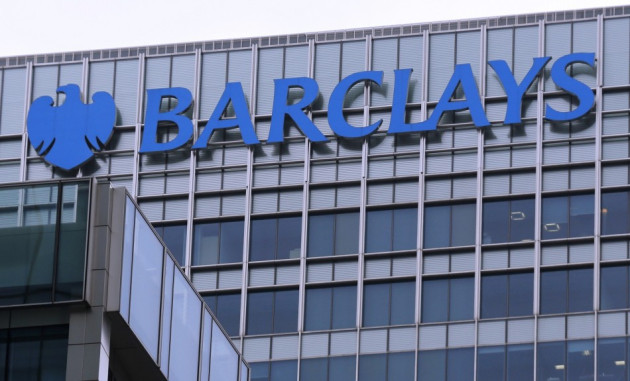 Derek White, Barclays' chief design officer who was responsible for the launch of mobile payment system PingIt, told members of Tech London Advocates (TLA) how the bank is leaving its corporate roots to embrace a more dynamic approach to business.
Called open innovation days, Barclays publicly reveals some of the major challenges it faces moving forward, and invites startups to have a crack at solving them in ways the bank hadn't considered, resulting in huge reductions in the time new products take to develop.
Addressing 200-plus London Tech Advocates members gathered at the Level 39 startup accelerator in Canary Wharf, White gave an example of how large, traditional corporations like banks are slow to develop new ideas:
"Three months to have a meeting"
"Many of you may work at a large corporate - see if this sounds familiar: 27 people gathered around a room, nine people on a video conference, 18 people gathered around another room, all to discuss a business's top three priorities. It's taken them three months to identify all of the key stakeholders, all of the potentials risks of taking on this initiative. Three months to have a meeting."
White then compared this to a Silicon Valley startup he visited recently, where there's a strong focus on quickly developing new ideas into working products.
"I met one company that has publicly made it clear that if you join their organisation, within 24 hours you must have completed your first hack and posted your first prototype to the public."
Learning cycles
What this emphasis on quickly turning ideas into prototypes means is a small, dynamic startup can develop many more ideas - known as learning cycles - than a large corporate, where each stage of development must go through various levels of approval, even if it is eventually cancelled.
White explained: "Startup learning cycles are 24-48 hours - if you take a prototype or a hack as a learning cycle that is tangible, recognisable, consumable. Startups are experiencing 150-200 learning cycles per year; large corporations that take three months to have a meeting, plus three months to build the prototype, are getting two learning cycles per year."
Although the size of a company plays a major factor here, there's no reason why large corporations like banks can't create internal teams of startups to speed up product creation. White revealed the initial timescale for creating PingIt was 2.5 years, but when development was limited to two small teams, headed by White, the payment service went from concept to execution in seven months.
Toothbrushes
The need for banks and other traditional industries to develop more quickly than ever is highlighted by a simple but strange comparison.
White said: "An indicator of how the world is dramatically changing; 4.8 billion-plus mobile phones, 4.2 billion toothbrushes.
"There are more mobile phones than there are toothbrushes in the world. That's powerful. Nothing is going to drive the transformation of a heavily human-orientated industry like the adoption of mobile technology. That's one of the reason why [Barclays is part of TLA]. Because we recognise this transformation can't just be driven from the inside out, but it requires a true network connection [between startups and big business]."
Fear
What this rapid mobile phone adoption has done is strike fear into businesses who had previously dismissed the technology as nothing to do with them. Now caught on the back foot, they're looking for help from entrepreneurs and startups who have the technological understanding and expertise, but are small enough to react quickly and pivot until they create a product that works.
To combat this fear, big businesses must break free from thinking they know best, talk to startups with balance sheets infinitely smaller than their own, and learn.
White tells a story of when Elon Musk, the PayPal co-founder and CEO of electric car company Tesla, was asked at a TED conference what he sees as humanity's greatest challenge, and his biggest fear.
Musk's response was that his greatest fear is: "Can we learn as fast as the world is changing?"
White says: "If Elon Musk is right we, Barclays, the organisation I represent, is actively seeking to adopt a more entrepreneurial approach to ensure that we are learning as fast as we possibly can."
White concludes by saying Barclays' aim is to help develop "an ecosystem in the UK where London truly becomes the focus of all entrepreneurial activity globally."