The 2014-15 Premier League season may have been among the most predictable and dreary as any in living memory, with Chelsea strolling to the title and the battle for the Champions League qualification and to avoid relegation boring many to tears, but among the campaign there were many winners and losers.

In an attempt to illuminate a dour campaign, IBTimes UK has assembled those aforementioned winners and losers into one handy guide so even if you have not gazed a single minute on this term's Premier League offerings you can still consider yourself fully educated.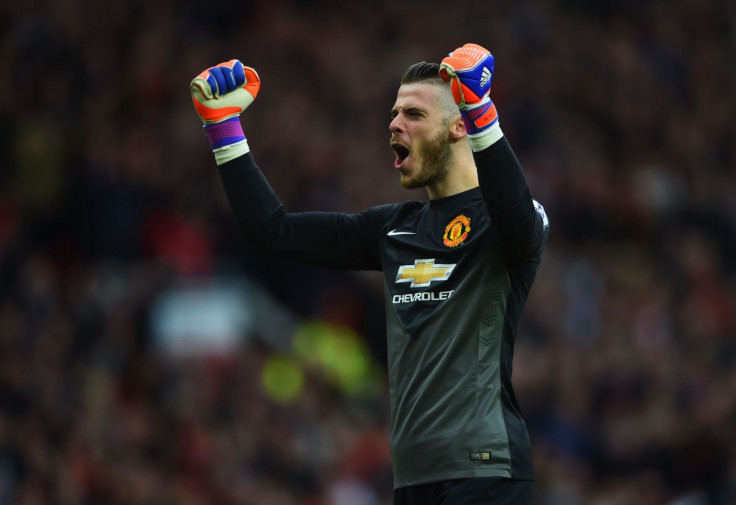 Best player of the season: David de Gea (Manchester United) – No player has contributed more to where his team finished than the Spanish goalkeeper. He papered over cracks which will widen further still should Real Madrid's flirtatious glances be reciprocated, as United qualified for the Champions League following a series of spellbinding performances.
Worst player of the season: Clint Hill (QPR) – There are undoubtedly all manner of definitions for what constitutes being the 'worst' player in the Premier League, but this year's winner goes to an individual hopelessly out of his depth. Though only playing 19 times in a QPR defence which was the worst in the top flight by some distance, Hill looked all at sea at times. Put out of his misery by relegation.
Best team of the season: David De Gea; Nathaniel Clyne, Toby Alderweireld, John Terry, Ryan Bertrand; Morgan Schneiderlin, Esteban Cambiasso, Eden Hazard, Alexis Sanchez, Sergio Aguero, Harry Kane
Worst team of the season: Łukasz Fabianski; Kyle Walker, Clint Hill, Mike Williamson, Mamadou Sakho; Sandro, Muhamed Besic; Angel Di Maria, Junior Hoilett; Emmanuel Riviere, Mario Balotelli
Signing of the season: Ryan Bertrand (Southampton) – Since starting the Champions League final in 2012, Bertrand's career had been majorly in reverse with questions still remaining over his temperament. Those concerns have been answered during a campaign where he has been the best out-and-out full back in the league and helped Saints record the second best defensive record in the Premier League.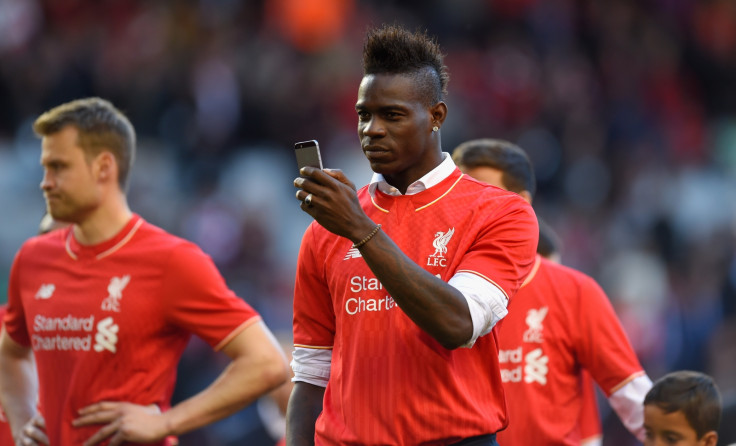 Worst signing of the season: Mario Balotelli (Liverpool) – Granted, the Italian should not be lambasted for being an inadequate replacement for Luis Suarez (that blames falls at Brendan Rodgers' feet) but the manner he has gone about leading the Reds' title charge has been poor for a player who cost £16m ($24.6m). One goal has come in 16 appearances, which began to dwindle once Liverpool lost patience with a player who at 24 is becoming a lost cause.
Goal of the season: Charlie Adam (Stoke City) v Chelsea – In beating one of the best goalkeepers in the world in Thibaut Courtois, scoring against runaway leaders Chelsea and netting from 70 yards, Charlie Adam ticked all of the boxes required to win the goal of the season gong. Though many cited his continuous attempts to score from this range, the audacious nature of the strike makes it one for the ages.
Best match of the season: Leicester City 5-3 Manchester United – A match that genuinely had everything. Louis van Gaal's side took a 3-1 lead thanks to Angel di Maria's delicious chip but the Foxes refused to lie down. Jamie Vardy inspired a second half comeback, scoring City's fourth, winning two penalties while getting Tyler Blackett sent off as United were blown away by the newly-promoted team. Remember the day.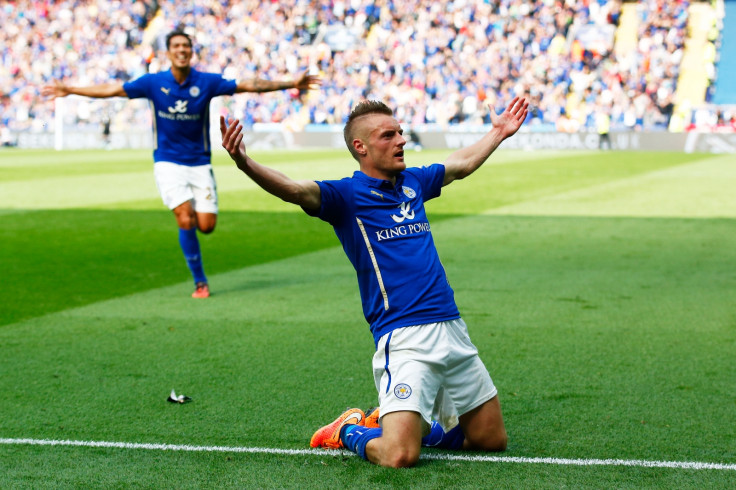 Worst match of the season: Aston Villa 0-0 Sunderland – Two teams whose problems in front of goal would go on to contribute to their relegation fears played out as a dire goalless draw at Villa Park in December. The game was anything but a late Christmas present as neither side offered a genuine attacking threat, with Fabian Delph's red card illuminating a shocker.
Manager of the season: Nigel Pearson (Leicester City) – Arguably the most competitive of all the post-season awards with four genuine contenders for the prize. Jose Mourinho led Chelsea to the title, Ronald Koeman rebuilt Southampton and could yet take them into Europe while Garry Monk took Swansea to a record points total without replacing Wilfried Bony. Above them all is Pearson, who with his team facing relegation, his reputation among fans in tatters and job in the balance won seven of the club's last nine games to stay up with a match to spare.
Best referee of the season: Chris Foy – Shocking decisions have befallen many of the referees on the elite list, so the retiring Foy gets the vote in his final campaign. Blame for his failure to award Jan Vertonghen's goal against Sunderland despite the Belgian being four yards on side lies with the linesman. His awarding of 50 yellow and five red cards during the season is below the league average suggesting he balances applying the rules and allowing games to breath with equal assurance. Will be missed.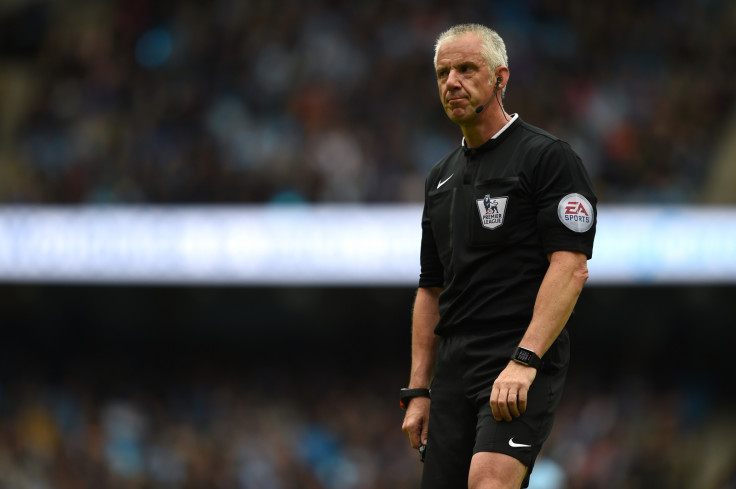 Worst referee of the season: Jon Moss – Sin-bins, the challenge system and video replays for offside might be future answers to the question of how to ruin a football match, but currently the answer is Jon Moss. No referee has shown more than the eight red cards than the Sunderland-born official this season while shocking displays at Crystal Palace v West Brom, Manchester City v Tottenham and West Ham v Burnley have shown him at his worst. The FA Cup final awaits. Goodness.
Best pundit of the season: None – Questions over the future over the BBC license fee there might be, but with Sky Sports and BT Sport putting up prices in spite of the recent £5.1bn television deal, attention on value for money is more intense than ever. Thierry Henry's cardigan may have been signed by Sky, Gary Neville's hindsight machine given a spring clean and Alan Shearer injected with a personality but the truth is informed punditry is at an all-time low for quality, professionalism and depth. A wake up call is badly needed, if you care about that sort of thing.
Worst pundit of the season: Robbie Savage –"That's my opinion." The justification that slams the breaks on discussion and debate is the catchphrase for BT Sport's premier pundit. Robbie Savage's punditry poise possesses all the novelty of his outfits on Strictly Come Dancing, the only difference being on the BBC talent show there was a way of making it stop. You fear Savage is quickly becoming an institution, diluting the quality of punditry and reducing the standard of what is deemed as acceptable.