John Barnes acknowledged Liverpool have been unlucky in front of goal this season but remains adamant it is only a matter of time before the club's strikers start firing again.
The Reds slumped to their 12th loss of the season against West Brom on Sunday, despite dominating large passages of the match.
In all, Liverpool had 28 shots, 12 of which were on target, and won 15 corners in the 1-0 loss at Anfield, their ninth defeat since the turn of the year.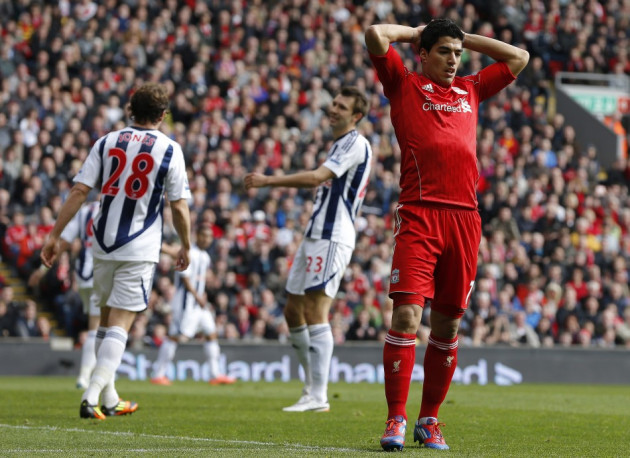 Dirk Kuyt and Jordan Henderson both hit the woodwork for Liverpool, meaning they have now struck the woodwork 30 times in the league this season, more than any other side since 2000.
Nevertheless, former Liverpool midfielder John Barnes believes Kenny Dalglish's side can draw comfort from the fact they are creating plenty of chances and he expects the side to learn from their profligacy next term.
"It's incredible. In every game they have played this season, they have come close," Barnes told the official Liverpool Web site. "If the goals were maybe six inches bigger, then we'd win the league!
"I haven't seen anything like it before, but it's part of football.
"While it hasn't happened for Liverpool this year, next year I am hopeful they will convert a much larger percentage of the chances.
He added: "The longer you go hitting the post and missing opportunities, you see players snatching at chances. But as I said, the pleasing thing is they are still creating chances.
"The players are good enough, we just need to add a little bit more composure in front of goal to our game. The goals will come."
Meanwhile, Liverpool captain Steven Gerrard is set to return for Saturday's trip to Norwich City. The midfielder sat out the 1-0 loss to West Brom with a hamstring injury but is expected to be fit for the match at Carrow Road.